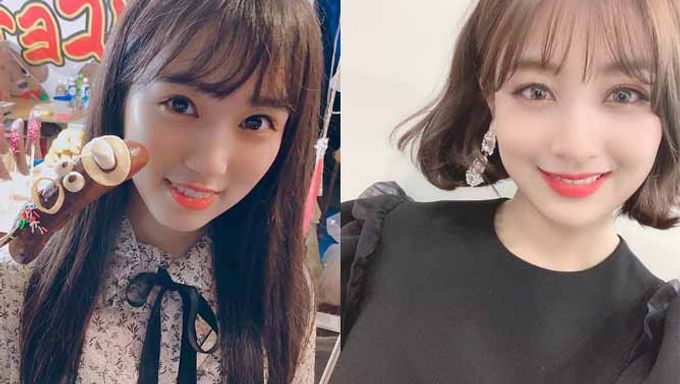 Did you know that IZ*ONE's Nako is a huge fan of TWICE's JiHyo? Nako became a successful fan girl when she finally managed to introduce herself to JiHyo during the backstage of MAMA 2018 in Japan!
Not long ago, Mnet released behind the scene videos of MAMA 2018 in Japan and fans were able to see how happy Nako was when JiHyo noticed her.
You can check out the video uploaded by a fan below!
nako being all shy and nervous meanwhile hyewon walked over to jihyo at a music show and said hi because she thought she was pretty https://t.co/D92TNSKogu

— n. 🌸 (rest) (@namosjeong) January 24, 2019
At first, IZ*ONE's HyeWon was talking to JiHyo and called Nako to come over after a while. Some fans believe that HyeWon knew that Nako is a huge fan of JiHyo and wanted Nako to have the chance to talk to JiHyo too.
Fans also took note that JiHyo actually offered to shake Nako's hand first, causing them to feel excited for Nako.
Previously, it was known that Nako has been collecting JiHyo merchandises but now, she was standing right in front of her own idol!
Are you happy for Nako too?
Read More : TWICE's Mina Looked Gorgeous With This Off-Shoulder Dress At GAON Music Awards