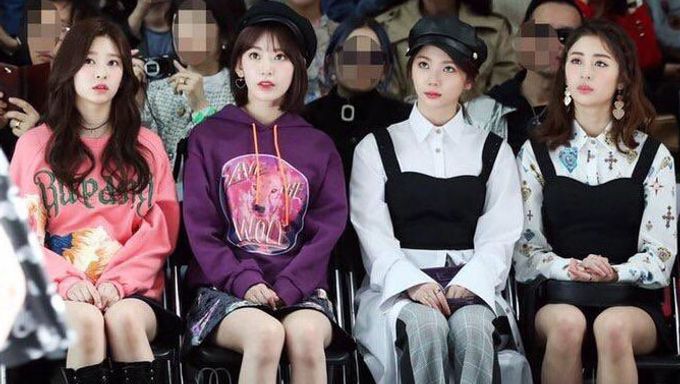 October 18th marks the middle of Seoul Fashion Week 2018 which is happening from October 15th to 20th. During that time, many famous artists make their way down to attend this fashionable event.
It was noted that IZ*ONE's Sakura and MinJu were present for the event on October 18th and were seen wearing outfits from BIG PARK.
Apart from these two idols, Pledis Entertainment's Lee GaEun and Huh YunJin were also spotted!
With their tall height, their figures look stunning and their wonderful visuals also gave smiles to those present on the spot.
Loyal fans of Mnet "Produce 48" were also very happy to see the 4 of them sitting beside each other during the show.
Ever since the end of the program, many fans had hoped for a reunion for trainees who had participated on the program as they missed them so much. It looks like some of their wishes came true today!
Did you miss them too?
Read More : Japan Reacts Surprisingly Different To Produce 48 Results Than Expected