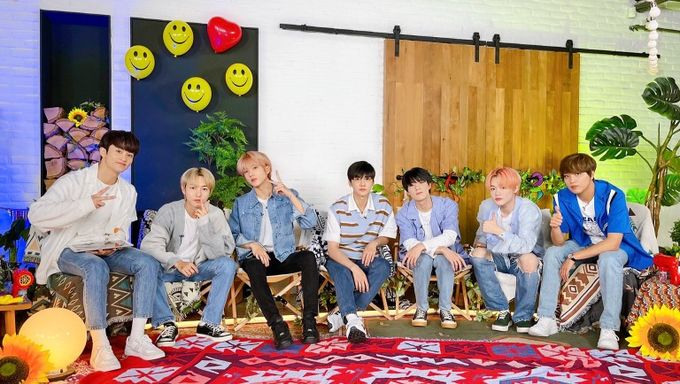 One of the most popular talk shows in the Korean entertainment industry when it comes to K-Pop idols in this generation, "MMTG" has released another episode! Episode 198 of "MMTG", hosted by none other than JaeJae, has welcomed NCT DREAM as their guests. NCT DREAM and MMTG go way back and that is exactly where this episode starts off.
JaeJae quizzes the members about the last time they met and while some readily remember every detail, others, not so much, which allowed for JaeJae to tease them about not having watched her show. When Mark eventually becomes her target, Chenle laughs so hard that he falls right off the chair he was sitting on, prompting JaeJae to say that he was overdoing it and that he doesn't need to do slapstick comedy, gaining a peal of laughter from the other members.
Next, on comeback review, JaeJae asked the members what songs they thought were representative of the various growing stages of their lives. It took fans down the memory lane as the boys recounted how they've changed over the years. Naturally, the conversation went to how JiSung's voice has changed and HaeChan revealed that he was the only member who could sing in a low register.
Later, JaeJae welcomed RenJun to co-host the episode with her, which he shyly agreed to but that was only the start of NCT DREAM teasing him for his hosting abilities.
You can now watch the full video with subtitles here:
What was your favourite part of this episode? Share your thoughts with Kpopmap in the comments section down below!
Became a fan of NCT DREAM
You can now view more their stories