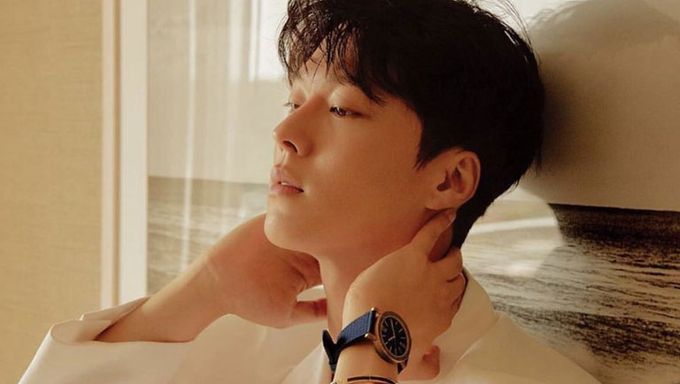 The model turned actor Jang KiYong is a successful fan!
The actor has caught the attention of the public with his great acting skills. His new drama "Born Again" with Jin SeYeon and Lee SooHyuk is about to start. But did you know that Jang KiYong is Lee SooHyuk's fan?
Back in high school, he started to dream of becoming a model by watching a video of Lee SooHyuk on the runway. He later fulfilled his dreams and like Lee Soohyuk he became a model turned actor. In 2020, he becomes a successful fan by acting with his role model back in high school Lee SooHyuk in "Born Again".
One more interesting fact is that Jang KiYong also inspired someone to become a model. It is Nam JooHyuk who started to dream to become a model by watching Jang KiYong. Nam JooHyuk later became a successful actor.
The three of them are model turned actors but there is one more common point. The three of them were part of YG entertainment. Nam JooHyuk left recently at the end of his contract.
Do you find it interesting? Are you also excited to see Jang KiYong and Lee SooHyuk together in "Born Again"?
Read More : 4 Dramas Where Lee SooHyuk Proved His Unique Vibes In Different Roles