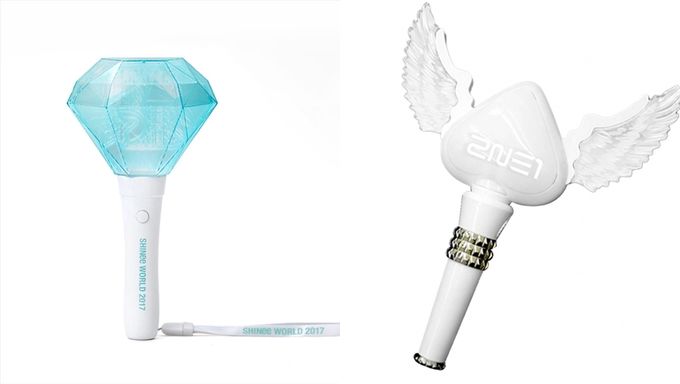 Lightsticks are one of the most important K-Pop goods. A lot of groups have their own lightsticks and some even have several versions of it. If you have yet to check all of them, you can do so below.
But did you know that some idols also have Japan edition of their lightsticks? K-Pop idols are very active in Japan with Japanese albums, Japanese fan signs, Japanese fan meetings, Japanese concerts and so on.
Here is a small collection of K-Pop idols and their Japanese lightsticks.
2PM (Japan edition)
2NE1 (Japan edition)
SHINee (Japan edition)
GFriend (Japan edition)
EXO (Japan edition)
KARA (Japan edition)
BIGBANG (Japan edition)