Netizens are completely split as a Japanese aagazine accuses of a member 'T' of group 'B' using cocaine.
A Japanese weekly magazine released a photo of a man who seems to be taking drugs. The magazine claimed "This is the scene of a K-Pop idol taking drugs." They identified the censored man as "member initial T of K-Pop group initialed B." They explained, "We don't know the details about the situation, but the photo was taken at a hotel." "A large amount of cocaine was found at the hotel," they continued. They closed off by stating that a fellow member initialed 'V' of the same group had dated his Japanese fan before.
Although the photo can't even be proven to be true, yet alone even related to any K-Pop artist, netizens are divided into two. Many are accusing T.O.P as being the cocaine user, much due to his recent confession of smoking weed. Some are saying that the photo looks like TaeYang of BIGBANG. Netizens came to a conclusion that the group has to be BIGBANG, because two members' names start with T, and Victory (SeungRi's Japanese stage name) was rumored to have dated in Japan before.
No confirmation or specific evidence has been found to relate the photo to the group, so the other side of the netizens are calling for the others to stop the witch hunt after BIGBANG.
Must Read : BIGBANG's T.O.P Admits To Smoking Marijuana After Being Charged & Investigated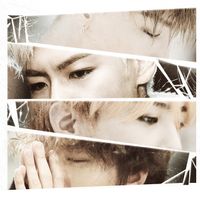 Became a fan of BIGBANG
You can now view more their stories