A Japanese woman told the press that she has been dating BIGBANG's maknae, SeungRi, for over a year.
On December 5th, SeungRi was caught on camera entering building "C" with a model-like girl. The hot issue was that the photo was taken very late at night after the group's concert the previous day. A Japanese media outlet published an interview with the girl, named 'A'.
Must Read : MV )) BIGBANG – Last Dance
'A' told the press that she had dated SeungRi starting from 2013 for over a year. The two apparently met at a member-exclusive karaoke bar, where 'A' told SeungRi that she was a fan. The two exchanged contact information and SeungRi invited her to his hotel.
'A' stated in the interview, "First he was suspicious and took my cellphone. But when I started talking about work, he complimented me saying, "You work hard". We took a shower together, and he'd sing a Justin Timberlake song. We'd always meet at a hotel and eat room service, like sandwiches, curry, and simple things."
BIGBANG is ranked 13th in Forbes's "The 30 Highest-Paid Celebrities Under 30 in 2016". On December 4th, SeungRi borrowed a Korean restaurant in Aksaka and started a frenzy, calling out "Kane Nara!" to the owner. It was on his way back to the hotel, when he was captured on camera going into a hotel with the model-like girl.
The Japanese press concluded by saying that they will release a more detailed report on December 15th.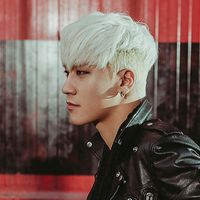 Became a fan of SeungRi
You can now view more their stories