Just recently, fans had the opportunity to ask South Korean R&B and hip-hop artist Jay Park any questions that they had for the star on Twitter.
#askJAYPARK right now lets go

— JAY BUM PARK (@JAYBUMAOM) December 12, 2018
One fan asked the singer, "Wanna date?".
#askJAYPARK wanna date??

— bethany (@heavenlyjjk) December 12, 2018
After noticing that the person asking him out had a profile picture of a male, he replied with the following response below.
bro ur profile pic is a dude lol https://t.co/fuldS4pr4u

— JAY BUM PARK (@JAYBUMAOM) December 12, 2018
And given that we live in times where people would flip out and go crazy even at the slightest hint of sexual discrimination, many people on Twitter began criticizing the singer.
The heterosexuality in this post pic.twitter.com/3dM7SaalOf

— ?? (@lovelyhyungline) December 12, 2018
Its 2018 jaebum get woke

— ? mila (@taemjoon876) December 12, 2018
This ain't it my man. It's cool if that's not your thing but your words... try harder.

— ?Jen- BTSxARMY? (@JiminsBookmark) December 12, 2018
But fans were also quick to defend the singer by saying that Jay Park has always been open minded and has stood up for social issues.
before y'all even COME for Jay Park! He's a woke legend who uses his platform to talk abt issues pic.twitter.com/lGh2UjCzoJ

— stan LOONA✨ (@Hipnlips) December 12, 2018
How do you feel about the current situation?
Read More : IZ*ONE vs. CLC, Fans Talk About Song That Was Originally Intended For Latter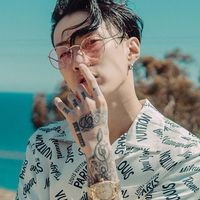 Became a fan of Jay Park
You can now view more their stories