With news of Jay Park allegedly being slapped by professional fighter Brian Ortega, many fans have been worried for the K-Pop singer.
However, it seems that the beef between the two have been resolved.
It all began when Jay Park acted on behalf of fighter Jung ChanSung as an interpreter. Ortega was unable to fight Jung due to an injury, but the message that was conveyed through Jay Park's translation was that Ortega ducked Jung's challenge. Naturally, Ortega didn't seem too pleased with the way the messenger was relaying messages.
Just watched the interview back and the funny thing is zombie didnt even say he pulled out. He actually said he already ran away from him once and i said "ducked him" so basically the same thing. Ppl who sayin i mistranslated to hype the fight are dumb

— JAY BUM PARK (@JAYBUMAOM) March 10, 2020
All three were recently at an event, and Ortega reportedly approached Jay Park, asking him if he was who he thought he was. Jay Park answered yes, and Ortega then allegedly slapped Jay Park.
Ortega recently uploaded an apology through Twitter.
I want to officially apologize to JPark for Saturday night, when Zombie is ready we can fight.

— Brian Ortega (@BrianTcity) March 11, 2020
You can read further about what he has to say about the recent incident below.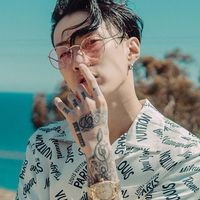 Became a fan of Jay Park
You can now view more their stories