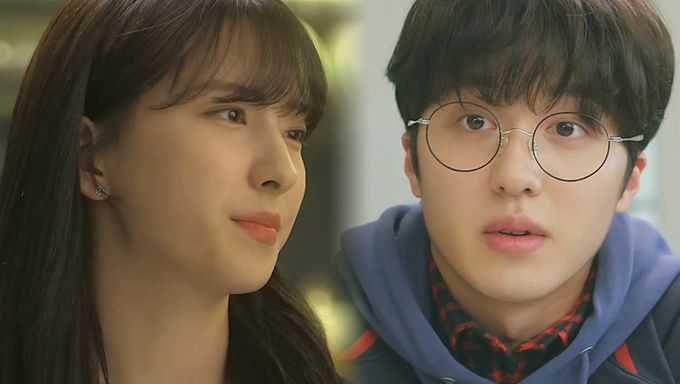 "Jinx" is a fantasy romance drama about an unlucky college student that explodes bad luck every time he sneezes and struggles with unrequited love. 
The leads in the drama are SF9's Chani and WJSN's EunSeo.
SF9's Chani has made an impact as an actor over the years. He has gained attention for his natural acting ability and has appeared in the dramas "Must You Go?", "Love as You Taste", "SKY Castle", "Click Your Heart",  and "Signal".
WJSN's EunSeo has been steadily growing as an actress through her appearances in the web dramas "Life Book Worm" and "Dalgona." 
Fans are looking forward to seeing the hot and cold temperature romance between Chani and EunSeo.
Here is more information.
Jinx (2021)
Information
Title: Jinx / Jingkeuseu / 징크스
Director: Nam TaeJin
Writer: Moon WoonYoung
Network: KAKAO TV
Runtime: From October 6
# of Episodes: 10
Genre: Fantasy Romance
Language: Korean
Summary
A sympathetic romance about a student with a jinx who struggles with unrequited love.
Cast
SF9's Chani as GyuHan
GyuHan may look like an ordinary college student but he possesses a jinx that explodes bad luck every time he sneezes. At the same time, he struggles to win the sincerity of his crush.
WJSN's EunSeo as SeGyeong
SeGyeong works as a part-timer at the same place as GyuHan. She catches the attention of others wherever she goes due to her chic, and pretty appearance. However, at first glance, she exudes coldness.
Despite getting a lot of attention from guys, she seems to have no interest in dating. Underneath her hard exterior, she has a soft side attached to painful memories. 
Teaser & Posters
Here is one of the teasers.
Here are the official posters.