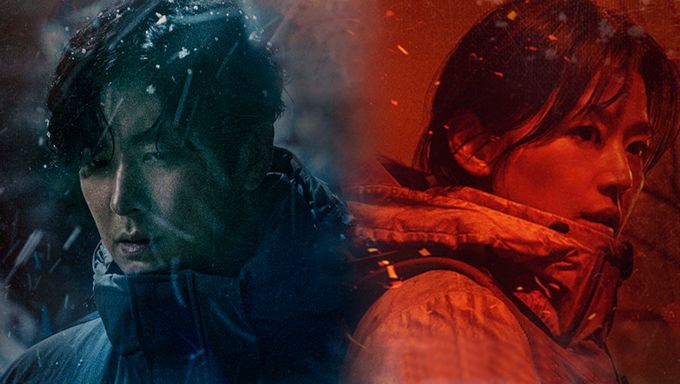 "Jirisan" is a mystery drama that follows the quest of two park rangers as they investigate mysterious incidents that occur on Jirisan Mountain and the risks they face.
The leads in the drama are Jun JiHyun and Ju JiHoon. 
Top Hallyu Star Jun JiHyun has maintained her worldwide popularity ever since her major role in "My Sassy Girl". She has also starred in the popular dramas "Fascinate My Heart", "Happy Together ", "My Love From The Star", and "Legend of the Blue Sea".
Ju JiHoon holds major roles in many dramas including the popular Netflix series "Kingdom Season 1" and "Kingdom Season 2". He has also starred in the dramas "Medical Top Team", " Mask", "Item", and "Hyena."
Actors Sung DongIl ("Ms. Hammurabi", "Sisyphus: The Myth", "Live"), Oh JungSe ("Touch Your Heart", "It's Okay To Not Be Okay", and the upcoming drama "Uncle"), and Go MinSi ("72 SECONDS", "Age of Youth 2", "The Witch: Part 1", The Subversion", "Live", "Love Alarm", "Sweet Home", "Youth Of May") will also be appearing in the drama.
The National Park Service will appoint director Lee EungBok and actor Sung DongIl as ambassadors for the national park to strengthen publicity about the value and importance of the national park.
Song HyeongGeun, president of the National Park Service, said, "The appointment of director Lee EungBok and actor Sung DongIl as ambassadors for national parks in the drama Jirisan will be a great help in promoting the value and excellence of national parks. I look forward to it."
Here is more information.
Jirisan (2021)
Information
Title: Jirisan / Mount Jiri / Cliffhanger / Jirisan / 지리산
Director: Lee EungBok
Writer: Kim EunHee
Network: tvN
Runtime: From October 23
# of Episodes: 16
Genre: Mystery, Drama, Thriller
Language: Korean
Summary
A mystery drama depicting the stories of people climbing a mountain against the backdrop of the vast, unexplored scenery of Mt. Jirisan.
Cast
The best ranger in the Jirisan National Park. She is digging into mysterious accidents occurring on the mountain.
Ju JiHoon as Kang HyunJo
A new ranger at the Jirisan National Park with unspeakable secrets. He teams up with Seo YiKang to investigate the mysterious accidents that keep occurring on the mountain.
Sung DongIl as Jo DaeJin
Head of the Haedong Branch of Jirisan National Park.
Oh JungSe as Jung GooYoung
Ranger from Haedong Branch and started to work at the same time as YiKang.
Go MinSi as Lee DaWon 
A new Ranger from Haedong Branch.
Teaser & Posters
Here is one of the teasers. 
Here are the official posters.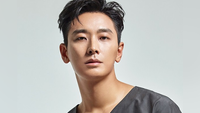 Became a fan of Ju JiHoon
You can now view more their stories