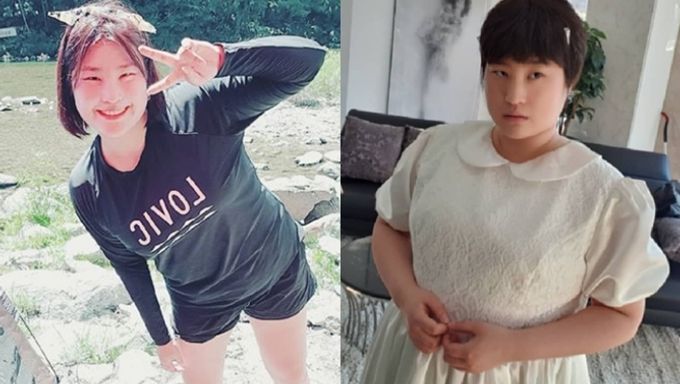 Actress Jo MiNyeo has gained 18kg for the drama "SKY Castle" (JTBC).
Kim SeoHyung acting as tutor Kim JooYoung has a daughter named Katherine/Kay.
She was born genius but after an accident, she ended up with mental disease. The mother trapped her in a house where she comes sometimes to see her daughter from outside.
Actress Jo MiNyeo is taking on the role of the character and gave viewers goosebumps with her acting. This is Kay.
Jo MiNyeo is born in 1991 and acted in several drama. You would recognize her from the drama "Weightlifting Fairy Kim BokJoo".
She revealed on her Instagram that she gained 18kg for this role of Kay! The actress shared pictures of her before she gained weight.
You can also follow the actress on her Instagram below.
https://www.instagram.com/p/Bc2CqTKHFDU/
Are you impressed by her acting skills and transformation?
Read More : Lee YeRim As Kim TaeHee Gained 9kg For "My ID Is Gangnam Beauty"