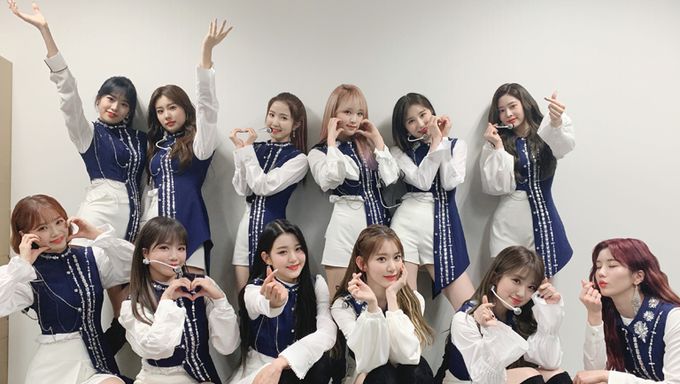 K-Pop in 2020 has been treating fans really good with the large amount of comebacks and contents made available online. If you noticed back in May, Kpopmap had written an article on how it appeared to be the month for comebacks of male idol groups.
For June, there is a noticeable amount of female K-Pop idol groups who will be releasing a new album too! It is going to be more exciting if you are a fan of the groups from the Big 3 (SM, JYP, YG) companies.
Let's take a look at which groups are making a comeback.
#1 TWICE
The wait is almost over as TWICE will be releasing their 9th mini album "More & More" on June 1! Not long ago, the track list for their mini album was released and fans are more than excited to find out that they have 7 new songs in this mini album.
#2 BLACKPINK
BLACKPINK is finally returning in June with a pre-release single and just a day ago, YG Entertainment had also announced that they will be releasing their very first full length album in September. It looks like BLINK is going to be filled with new music and various content in the near future!
#3 Red Velvetsub-unit (SeulGi X Irene)
When the news of a sub-unit debut with SeulGi and Irene was first announced, fans were extremely excited and happy. The reason behind was because of the fact that prior to their debut, the two idols had shown a dance performance with 'Be Natural' as SM Rookies. Many missed how good it was and could not wait to see their sub-unit debut.
#4 IZ*ONE
IZ*ONE is returning on June 15 with a new album! Continuing with the flower concept, it seems like this time the 12 girls are going to show off a different and new story which fans had never seen before. Who else is excited for their return?
#5 WJSN
The magical girls are also back! With a new album set to release on June 9, many are wondering what other mystical concept WJSN is returning with. Just a couple of days ago, WJSN had also released their track list for the new album. Are you also curious to find out more about their comeback?
#6 Weki Meki
If you have been missing the girls of Weki Meki, make sure to put your hands up! They will be returning with a 3rd mini album "Hide and Seek" on June 18. Currently, the girls had only teased their fans with a teaser photo of a chandelier, raising the anticipation of their comeback.
#7 DIA
We did not forget about the girls of DIA! They will be dropping their 6th mini album "Flower 4 Seasons" on June 10. Make sure to save the date!
#8 MOMOLAND
MLD Entertainment had confirmed that MOMOLAND had completed recording for their impending comeback but the date is yet to be released! Even if that is the case, many fans are still excited to hear that they will be returning with new tracks.
Read More : Upcoming K-Pop Comeback & Debut Lineup In June 2020