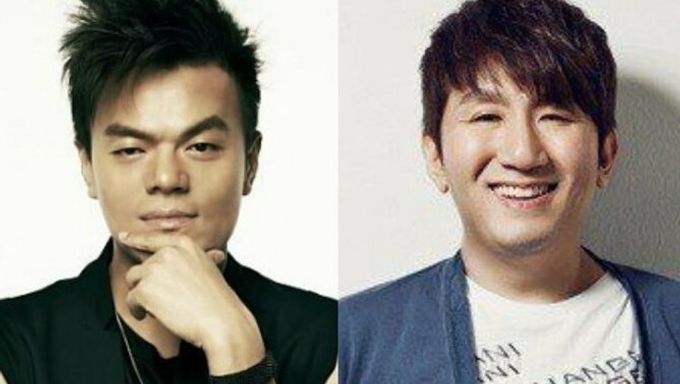 We know that JYP Entertainment founder Park JinYoung and Big Hit Entertainment CEO and BTS creator Bang ShiHyuk go way back, as they've been a music production duo in their earlier days, responsible for some of K-Pop's older hits including Rain's 'Bad Guy', g.o.d's 'Friday Night', and Wonder Girls' 'Bad Boy'.
Just recently Park JinYoung held a conference to discuss various things and was asked a question related to Bang ShiHyuk.
During his response, he talked about how he and Bang ShiHyuk are very different people. While he was someone who would easily lose interest in something if it wasn't something that inspired him. He stated that he'd move on to something more interesting and move on, meaning he often worked on music production the same way. He would have to be inspired immediately or else wouldn't bother working on it. He went on to mention that Bang ShiHyuk was very different. He stated that Bang ShiHyuk would work on a particular project and dedicate a lot of time into it consistently, until he figured out a way to make it produce the results he wanted.
JYP also used his GPA as an example to show just how different he and Bang ShiHyuk are.
"Bang ShiHyuk graduated with a 4.0 GPA while I graduated with a 1.9. That alone shows how different we are. Bang ShiHyuk is the type of producer who'd work on something and invest a lot of time into it. I on the other hand leave when I'm not short of inspiration."
Given that JYP Entertainment has several artists under their management and Big Hit Entertainment has had just one until just recently with the addition of TXT, the two producers' characteristics definitely seem to show in their companies as well.
Read More : Fan Puts Heart Up For Sale To Buy Ticket To BTS Concert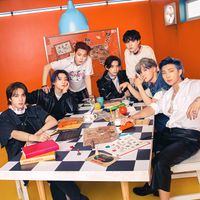 Became a fan of BTS
You can now view more their stories