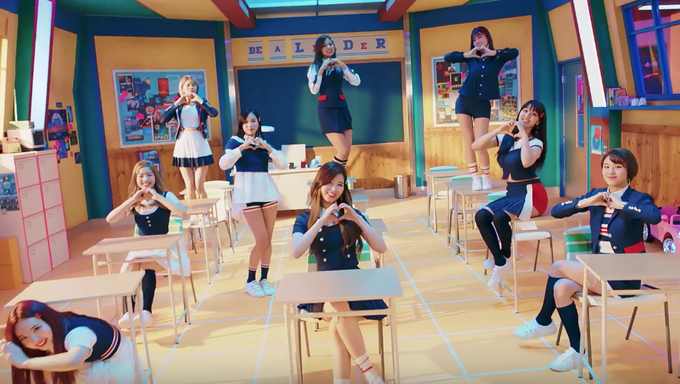 JYP Entertainment delivered official statement on the rumor about TWICE's plagiarism.
The song 'Someone like me', which is included in TWICE's album "SIGNAL" is suspected to copy the song 'Starving'. On August 16th, some netizens raised question, claiming that TWICE's 'someone like me' have significant similarities with the song 'Starving' of foreign group Hailee Steinfeld.
On the post which made controversies, writer insists that 'Someone like me' has very similar code with the beginning of 'Starving' and even in the way how 'Someone like me' goes. Also, writers added a video of Youtube on the post. Some netizens who watched a video expressed that the first 8 bars of 'Someone like me' sound alike 'Starving'.
Regard this, JYP Entertainment announced that "We are figuring out the situation with a composer of 'Starving'" and "We will announce official statement after check out the fact".
Must Read : TWICE Gets Questioned of Their Ability as Idols after Singing Live