Who else is still shipping the likely possible romance of Ji ChangWook and Nam JiHyun?
Well, don't be shy if you are one of them as there are still many fans of this pairing that are hoping something good would happen between the two of them.
Before we get too hyped up about this actor and actress, let's find out more about their basic information.
Ji ChangWook made his debut as a musical actor first before debuting on screen back in 2006. Since then he acted minor roles and shot to fame when he appeared in KBS "Smile Again" and SBS "Warrior Baek DongSoo".
As for Nam JiHyun, she began her career as an actress when she was still a child in 2004. Some of her notable dramas include MBC "Queen SeonDuk" and SBS "Will It Snow For Christmas?". Her popularity rose after she appeared on MBC "Shopping King Louie" and finally SBS "Suspicious Partner".
The ship began to sail for the two of them when they worked together in SBS "Suspicious Partner".
The reason for that is because of their amazing chemistry and wonderful acting as a couple.
It was also noted by viewers that even behind the scenes, they were seen to have rather eyebrow-raising actions.
It looked like as if Ji ChangWook wanted to hold onto Nam JiHyun's hand!
On another occasion during filming, it was captured on camera that Ji ChangWook had placed his hand on top of Nam JiHyun's head. For some fans that might be a rather lovely action and it was usually fantasized by them to have the guy patting the girl's head.
In addition to the adorable interactions of screen, fans could not imagine what it would be like if they were ever to date!
With the end of the drama, Ji ChangWook announced that he would have to head to the army soon in August 2017. Before his enlistment, it was revealed that Nam JiHyun actually wanted to visit him when he is in the military base. She also jokingly said that she would bring chicken for him to eat when she visits him.
Instead of accepting it, Ji ChangWook rejected her offer and told her not to come.
The reason was because of the fact that he wanted to show her he would be fine alone. Yet, if she were to really come to visit him, he would be very grateful towards her.
Previously through his interview with KBS "Entertainment Weekly" before enlisting into the army, he revealed to the viewers that he prefers girls who are fun and able to communicate well with.
Many were suspecting if he was trying to hint that the girl is Nam JiHyun since they seemed to click very well with each other.
On the other hand, Nam JiHyun also revealed that the character played by Ji ChangWook in the drama was also close to her ideal type through a separate interview.
Despite the fact that Ji ChangWook is currently serving his mandatory duties in the army, many are waiting for his return and hoping to hear good news between the two of them.
What is Ji ChangWook up to?
Currently, Ji ChangWook is serving in the army and will be discharged sometime in May 2019.
https://www.instagram.com/p/BcWrnxZBKnY/
What is Nam JiHyun up to?
Nam JiHyun will be appearing in the upcoming drama "100 Days My Prince" along with EXO's D.O. Find out more by watching the teaser below.
Read More : K-Celeb Fantasy Ships: Park HyungSik & Park BoYoung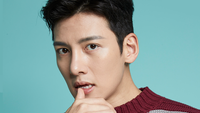 Became a fan of Ji ChangWook
You can now view more their stories
Became a fan of Nam JiHyun
You can now view more their stories