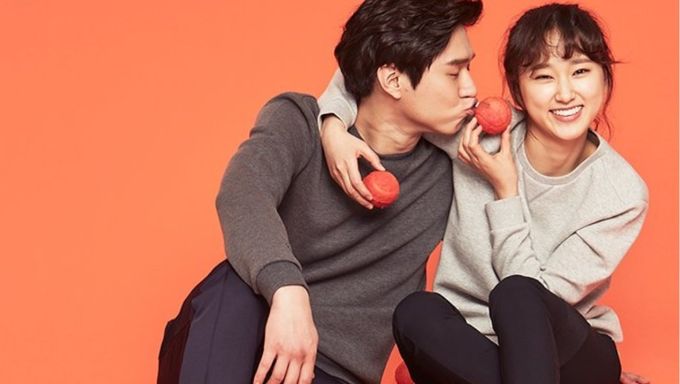 The Korean entertainment industry might seem large and expansive but it is, in fact, quite tightly knit with several celebrities being friends or sometimes, very rarely, even lovers! On-screen relationships translate to off-screen ones, like Son YeJin and Hyun Bin, whereas sometimes, off-screen ones take a new form on screen!
Here are 5 K-Drama couples that were very close friends before they played each other's love interests!
Yoo AhIn and Jung YuMi's friendship is one of the most famous ones in the world of Korean entertainment. They're extremely close to each other and Yoo AhIn even confessed to YuMi being his "ideal woman". They are often spotted hanging out and attending public events together. They played lovers in the movie "Tough As Iron".
Go KyungPyo and Ryu HyeYoung have been the best of friends ever since they were in university. They're so close that they're like two peas in a pod. Yet their passionate romance in "Reply 1988" was incomparable. Go KyungPyo once said in an interview that they decided not to fall in love and date because they're afraid of breaking up and not seeing each other again.
Shin HyeSun and Lee JongSuk go way back. They were schoolmates for a while and became friends from then on. They appeared together in the drama "Hymn Of Death" and fans have been waiting for another drama starring the couple for a long time now, especially because of their admirable chemistry.
4. Im JooHwan and Lee ChaeYoung
These two actors have known each other for over a decade now and continue to be the closest of friends, to the point that they even consider each other siblings! When they had to share kisses for "I'm A Movie Director Too", ChaeYoung admitted to feeling awkward at first. For all we know, the kiss looked convincing enough for us to think that they were always lovers.
These two first met on the set of a makeup commercial shoot and became friends from then on. Soon after, they appeared as a couple in "You're Beautiful" and blew fans away with their amazing chemistry. Fans even wished that they dated in real life and apparently, so did Jang GeunSuk's mother!