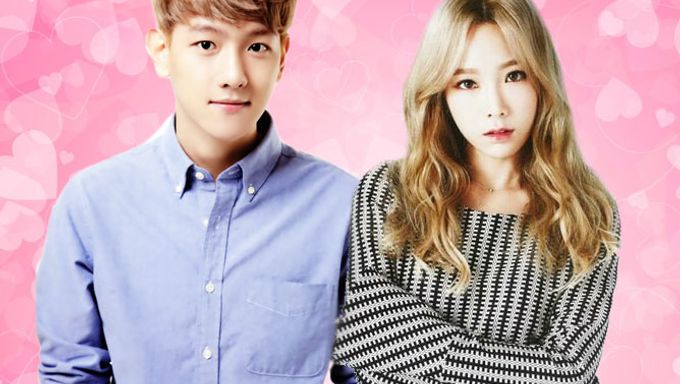 Are SNSD's TaeYeon and EXO's BaekHyun back together again? Rumor has it, yes!
Back in February 2014, news broke out of K-Pop Idol veteran TaeYeon of Girls' Generation dating monster rookie group EXO's BaekHyun. Although the response from fans and netizens alike were split, the two cuties had so much in common that they had found companionship within their love. However, the BaekYeon shippers' paradise came to an abrupt stop when news broke out of their separation in September of the same year.
Must Read : One Year With Baekyeon : 2015 Couple (By Kpopmap)
But rejoice once again shippers, because after the Rain comes a beautiful rainbow. The rumor mills have been abuzz all day with new found 'evidence' that TaeYeon and BaekHyun are back together again! We've collected the alleged evidences, so check it out below and tell us what you think!
1. The Cherry Incident
BaekHyun was once asked in an interview, "What is your favorite scent?" He answered, "I usually light cherry scented candles at home..." Then a few days later, TaeYeon attached a cherry emoticon to an Instagram reply that had nothing to do with cherries whatsoever. Once netizens jumped on her for the connection between the two, she wrote "I just like cherrys;;;"
Translation of post below:
BaekHyun Non-No Interview
Q. Your favorite scent?
A: I usually light cherry scented candles at home or spray soap scented room sprays.
TaeYeon Insta-Reply
4. Tomorrow's morning is waiting for us It's a little pressuring since it waits for us every time, but let's greet it well (cherry emoticon)
6. I just like cherries;;; (cherry emoticon x8)
7. I can't say anything (chick emoticon)
8. Yes, my next concept is cherries. You'll be able to see it soon.
9. Ah yes yes. My next concept is chicks too. You'll be able to see it soon.
2. The Couple Jacket Incident
According to fans from both camps, BaekHyun recently purchased a new jean jacket and TaeYeon also purchased a new jean jacket. And wouldn't you know, the two jackets look oh so similar!
Must Read : Last September: SNSD Taeyeon and EXO Baekhyun End Their Relationship"
3. The Couple Bag Incident
BaekHyun was spotted with a new bag with big bold letters on its straps. To follow, TaeYeon's recent Instagram posted a video that features a very similar bag in a different color!
So, what do you think? BaekYeon back on - Yea or nay?
Source: Bestiz
Must Read : 10 Alleged Proof That TaeYeon and G-Dragon Are Dating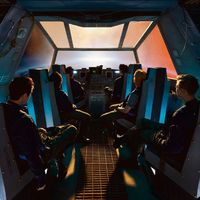 Became a fan of EXO
You can now view more their stories