K-Pop idols may sometimes avoid being on screen for a variety of reasons.
Bad hair day? Not likely. A dislike for the cameraman? Possible but also unlikely. It usually happens during awards events. And the reason for this is because they happen to be in the focus range of a camera when the spotlight is meant to be for someone else or the cameraman just took up a bad spot.
Below are a few examples.
Kang Daniel actually moved himself away for the camera after finding out that LOONA won an award in an attempt to give them more screen time. So thoughtful, only except the camera's focus stayed on him.
BamBam and JungKook (BTS) were seen bromancing each other during the AAA. BamBam then quickly rushed away when BTS were lining up to bow.
Ravi quickly rushes off to the side realizing where the camera is.
The two stars hid themselves as XiYeon was saying her farewell speech. Why the farewell speech? Both XiYeon and Cha EunWoo were stepping down as the MC's for MBC's 'Music Core'.
Even though his movement is slightly awkward and makes him look like a penguin, there's no denying that D.O is absolutely adorable. This took place during Park BoGum and Kim YooJung's awards acceptance speech. The camera still continues to follow D.O.
Those are some quick reflexes shown by JooE, all so that she wouldn't get in the camera's view of Stray Kids who won the award for 'Best New Male Artist' during the 2018 MBCPLUS X Genie Music Awards.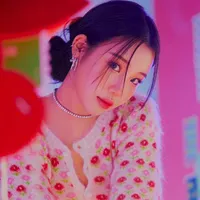 Became a fan of JooE
You can now view more their stories