K-Pop Idols On Snapchat 2016: Usernames To Follow
As Snapchat becomes more and more popular, a growing number of K-Pop stars are joining the SNS.
Since it's creation in 2011, Snapchat has exploded in popularity. The app, which allows users to share videos, photos and messages, has drawn in close to 100 million users in the last six years. We know that you lot are quite like us on the idol stalker scale, we thought we'd compile a handy little list of all our fave idol users that you should totally be following on snapchat. Celebs like Amber of f(x), EricNam and many more have taken to the app to give followers a glimpse into their everyday lives and even occasionally share exclusive tidbits about upcoming albums. The stars are sharing NSFW selfies, food pictures or videos from their night out via Snapchat. Here's a list of a few famous people to follow on Snapchat. They have made their Snapchat usernames public, allowing fans to add them and watch their stories — which often include exclusive behind the scenes.
Must Read : 13 Hilarious K-Pop Idols' Filters on Snapchat
BTOB Peniel: ID – peniel.shin
Jessica Jung: ID – jessica.jsy
f(x) Amber: ID – ajol.0918
MissA Min: ID – therealminnn
2PM TaecYeon: ID – taeccool1227
EricNam: ID – ericnam
SNSD Tiffany: ID – stephanieyoungh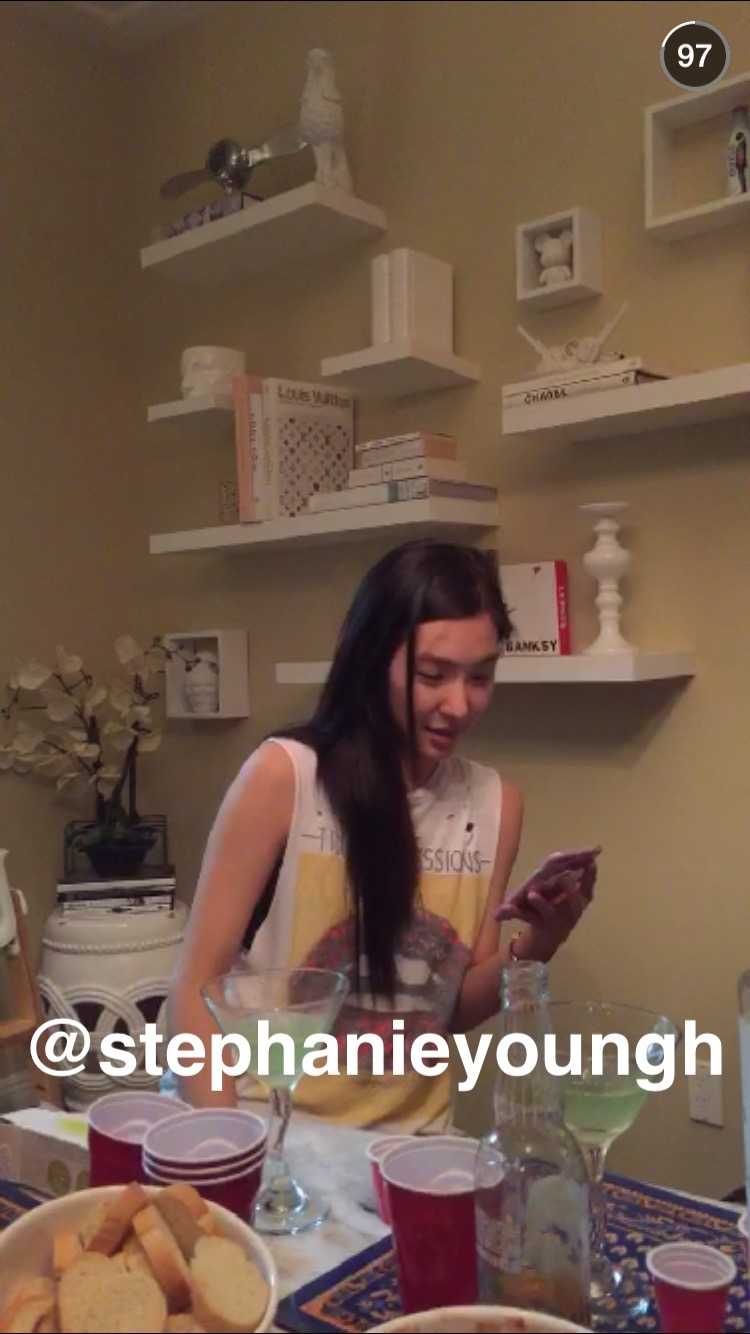 SNSD TaeYeon: ID – taeyeon3.9
SNSD YuRi: ID – yurikwon_gg
SNSD SooYoung: ID – sooyoungchoi210
Must Read : K-Pop Idols On Snapchat 2016: Usernames To Follow (Part 2)
Here is a list of official, verified celeb usernames that you need to add to your Snapchat friends list right now:
These K-Pop stars have mastered the art of Snapping. To add them as friends on your Snapchat account, either open up the app and point the camera at each code, or screenshot the code then upload it from your camera roll through the app!