Kpop Sensation BTS To Be Honoured At The 8th Asian Awards
25th April, London, UK – The Asian Awards returns for it's 8th edition on Friday 27th April 2018 and will once again be honouring some of the world's most outstanding and highest achieving individuals. The Asian Awards is a pioneering event that has quickly evolved into the most prestigious global acknowledgement of pan-Asian success across all walks of life, emphasising inspiring accomplishments and highlighting international role models in the fields of business, sport, entertainment, philanthropy and popular arts & culture.
This year The Asian Awards will be honouring K-Pop sensation BTS with the Outstanding Achievement in Music Award. After their triumphant turn at last year's American Music Awards and sell-out shows in LA, Chicago and New York, BTS is proving to be the much-needed vanguard of K-pop to the western world. Together the 7-piece boy-band consisting of RM, J-Hope, Suga, Jin, Jimin, V and Jungkook have become superstars across the world, becoming the first South Korean act to break into the Billboard Top 100.
Their chart success has been mirrored by – and is some ways because of – their social media. Using Twitter, BTS interact with their fans across the world in an unprecedented way and with over 10 million followers on Twitter and an average of 252,231 retweets per post, it's no surprise they hold the Guinness World Record for most Twitter engagements for a music group.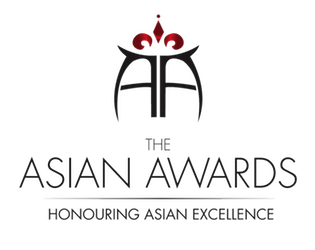 Paul Sagoo, Founder of The Asian Awards, said,
"The Asian Awards is an event which honours exceptional individuals who have captured the attention of the world. Over recent years it has been a joy to watch the rise of K-Pop as a musical force. Leading the charge are BTS, a real phenomenon in the music industry. With a legion of fans across the globe, they have galvanised their culture with tremendous crossover success in the US and along with it have captivated music fans wherever they go. With incredible online interaction and a scintillating live performance to match, we are honoured to be awarding BTS with our Outstanding Achievement in Music Award at this year's Asian Awards."
The Outstanding Achievement in Music Award has previously been won by former One Direction star Zayn Malik, chart-topping singer Nicole Scherzinger, British super-producer Naughty Boy, Multi-Grammy winner Norah Jones, Oscar winning composer AR Rahman and Bollywood music icon Asha Bhosle.
3 Weeks To Go!!!!

The most important Asian Awards ceremony in the world….History will happen – will you be part of it…..https://t.co/sBeAPxqQLI pic.twitter.com/YaVozfK6t1

— The Asian Awards (@TheAsianAwards) April 6, 2018
The Asian Awards was founded in 2010 to celebrate the outstanding achievements and excellence of pan-Asians across the globe. This year's event is hosted once again by comic genius, and winner of the 2015 Outstanding Achievement in Television award, Sanjeev Bhaskar. The Asian Awards will partner with UK based charity One Family for the 2nd consecutive year.
The event will be attended by the who's who of politicians, dignitaries, celebrities, industrialists and influencers from across all sectors. Previous winners include, Bruce Lee, Zayn Malik, Shah Rukh Khan, AR Rahman, Sachin Tendulkar, Jack Ma, Dr Amar Bose, Sir David Tang, Freddie Mercury, Kunal Nayyar and the late Ahmed Kathrada.
The Asian Awards in partnership with Payswiff will be held on Friday 27th April at the London Hilton on Park Lane.
Read More : BTS Becomes New Artist To Sell Most Records In First Week Of Release In Japan