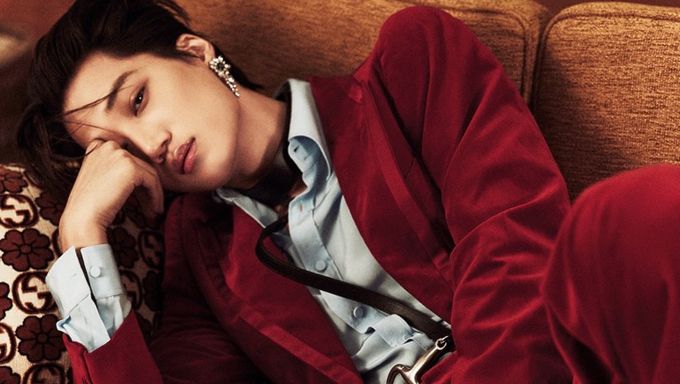 In a recent interview with "Elle Korea", EXO's Kai shared that the thing he is most occupied with at the moment is his new album. Many fans speculated that such a statement implied that there might be a solo comeback soon. As it turns out, Kai indeed has plans to release new music soon!
In an official statement by SM Entertainment, it was revealed that EXO's Kai has been working on a new solo album which is slated for release sometime in November of 2021. Kai debuted solo in 2020 with the self-titled mini-album "KAI", taking over music charts with the lead single 'Mmmh'. With a debut of such high quality, fans are eagerly waiting for his comeback almost a year later. 
Soon after the news was released, Kai started trending worldwide with hashtags such as "#KAI_IS_COMING", "#KJI2" and more.
Here are some of our favourite reaction tweets!
THE RETURN OF WORLD CLASS PERFORMER

#KAI_IS_COMING pic.twitter.com/tBPY9MpCKK

— kai pics (@kaipics) October 26, 2021
idk how he's gonna top this but i'm looking forward to it #KAI_IS_COMING pic.twitter.com/92VDeKdYAs

— esther is a successful fan (@ikoninlove) October 26, 2021
Kim Jongin aka my 1st and forever love is making a comeback next month so in honor of that let me make a thread of "who else" photos because I'm SO HYPED!!!#KAI_IS_COMING #KAI #카이 pic.twitter.com/HVCoAeu5po

— Clementine's Ghost 🍊 | Vampire Doyoung k!lled me (@m_i_s_f_i_t_94) October 26, 2021
thinking about baekhyun being the most supportive hyung to jongin during his solo debut 🥺 i know he is also excited for kai's next album i just know it ㅠㅠ#KAI_IS_COMING pic.twitter.com/O963wvrZMM

— ☆ (@kaibaektwt) October 26, 2021
[INFO] 211026 — SM stocks went up 9.8% to 81,700 KRW today after news about KAI's solo comeback was announced this morning. This is the highest in 11 years (All-time). 🔥#KAI_IS_COMING #KAI #카이 #엑소카이 pic.twitter.com/KPjO6iZJPw

— KAI NATION (@KaiNationUnion_) October 26, 2021
WHAT SQUID GAME'S FRONT MAN SAID #KAI_IS_COMING
KJI2 IS COMING

— candice • KAI COMEBACK 👑 (@gucciibear) October 26, 2021
Are you excited for Kai's return? Share your thoughts with Kpopmap in the comments section down below!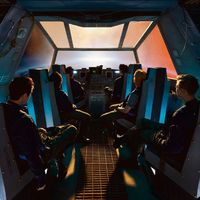 Became a fan of EXO
You can now view more their stories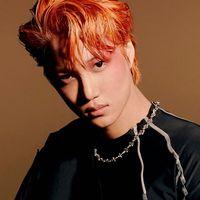 Became a fan of Kai
You can now view more their stories