Former Wanna One member Kang Daniel, who has recently been accused of "distorting facts" by his agency LM Entertainment as he is also currently in a legal battle with them, was criticized by someone who has worked with in the past.
The person wrote:
"He said that he will practice and show up. "
"He didn't practice at all."
The messages continued.
"Each member had only one hour to get the shooting done."
"And then, he's like"
"Why are they making us dance?"
Based on what theKakakoTalk messages were saying, it seems that the person was talking about an alleged incident where Kang Daniel was complaining about an agency having picked a time when he was most busiest for a video shoot of some sort.
And the writer even talked about what Kang Daniel was like in real life based on his or her experience.
"You just know that he's a yangachi (thug, bully, delinquent) by the way he looks."
"The way he talks with a dialect, it has yangachi written all over it."
In comparison, the person talked about how Ong SeongWu was very easy to work with and had a good attitude that made him approachable.
"He said that he'll still try his best even if he didn't have time to practice dancing."
"And was really putting a lot of effort in while dancing."
"He worked without anyone having to tell him what to do."
"And he also said that he would just stand while he waited for us to get ready."
There have been various different types of responses from netizens. Some have said that they believe every word of the KakaoTalk messages while others have of course have defended Kang Daniel and have stated that even if it were true, he must have been having a bad day. Others who remained neutral have suggested a favorable alternative, the workings of LM Entertainment perhaps?
What do you think?
Read More : Upcoming K-Pop Comeback & Debut Lineup In March 2019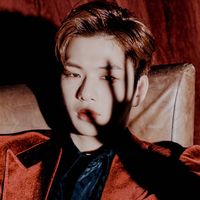 Became a fan of Kang Daniel
You can now view more their stories