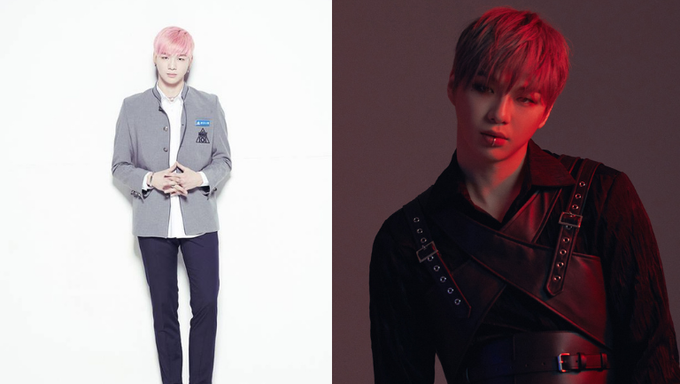 Kang Daniel, managed by Konnect Entertainment, is one of the hottest male soloists on the K-Pop scene. He has captured the hearts of many fans ever since his trainee days and continues to earn their undying support throughout his successful solo career.
Getting to where he is now was not an easy road. As his fans know, he started off receiving little to no training under the company that he was initially signed to, yet somehow managed to become a shining star on the survival show "Produce 101" Season 2. Kang Daniel's "Produce 101" Season 2 era was definitely not without trial or tribulation, but he came out on top and debuted as the center in the show's resulting group, Wanna One, on Aug 7. 2017. This is where he started getting the bulk of the praises we all think he deserves.
Following the disbandment of Wanna One, Daniel has been blazing the trail of a beautiful solo career. Considering the rocky start to his career, how could his fans not be obsessed with someone talented enough to shine despite a little rain on his career path? We'll show you a detailed look at how sensational K-Pop star Kang Daniel has used the rain to help him grow into the most beautiful rose. Let's take a walk down memory lane to see the budding of his career.
From clumsy trainee to survival show winner
Before joining his first survival show, Daniel was a trainee under MMO Entertainment for 2 years and 1 month. He couldn't receive proper vocal or dancing training due to the financial instability of his company, however, he continued to try his hardest and put his best foot forward.
During his "Produce 101" Season 2 days in 2017, Kang Daniel was very quickly identified as one of the top trainees. He would gain recognition through his own efforts, like the time he offered to lead the steps for dance practice and the onlooking choreographer complimented his ability to memorize dance moves. He quickly won audiences over with his adorable shy personality, and unmatched talent, and became a fan favorite.
Here is a video of Daniel introducing himself to the viewers of the show whilst trying not to break eye contact. How cute is the fact that his shyness breaks through his camera-ready confidence?
However, with recognition came pressure. For example, there was a particular challenge to become the center for the title song 'Pick Me' and Daniel mentioned the pressure he felt to compete with crowd favorites Samuel and Lee DaeHwi for the spot. He was unable to memorize his lyrics and ended up doing the mini-audition by reading them from the paper, drawing mixed reactions and doubt from the other contestants. He completed the challenge looking dissatisfied himself.
On "Wanna One Go" Daniel confessed that the hardest moment on the show was when they prepared for their cover of Super Junior's 'Sorry, Sorry' and his much-anticipated performance came back with significantly lower on-site votes than expected. In fact, he was the lowest voted member of the team. He reminisces about feeling confident about the performance beforehand and being shocked upon seeing the results. Daniel even wondered if he should quit because he was embarrassed by himself. Imagine a world where he quit after that? We definitely don't want to.
After more tried-but-failed challenges, he simply showed his sincerity and it eventually earned him his place at the top again - winning the show with the most votes.
From survival show winner to Wanna One center
During Wanna One's active period, Kang Daniel was undoubtedly one of the most popular members. This era is when he got to comfortably show his personality and it reflected through the growth of his fanbase. Firstly, fans adored how charismatic and sexy Daniel could be on-stage then turn into a goofy regular guy off-stage. 
He was also praised for his amazing b-boy skills which he often got to show off on variety shows as his personal talent. These variety shows were also what brought attention to his body line. Although he occasionally showed his cute side, Kang Daniel's global image became sexier during his time in Wanna One. During "Produce 101" Season 2 he was already known for his broad shoulders but during promotions, for Wanna One, his abs started getting recognition, too. Take this quiz to see which other idols Kang Daniel competes with for the top spot of 'Best Abs in K-Pop.' 
You could consider his time in Wanna One as the period when he finally gained proper recognition for his talent. Wanna One's popularity not only helped them win several awards but also helped Kang Daniel get solo opportunities such as appearing on SBS's "It's Dangerous Beyond The Blankets," for which he won a 2018 MBC Entertainment Variety Rookie Award. The program showed us his relaxed gummy-loving homebody self and made us fall even more in love with his natural character.
Despite the rising fame, he continued wanting to prove himself - showing just how hardworking and resilient he is. He formed a rap unit under Wanna One called Triple Position, to prove that they were not to be looked down on as idols who rap. They succeeded and won the Best Unit Award at the 2018 Mnet Asian Music Awards. Wanna One disbanded on Dec. 31, of the same year.
From Wanna One center to hot solo artist
Kang Daniel's solo debut was supposed to happen under the management of LM Entertainment, but due to a legal dispute about contract clauses, he did not proceed with them. Daniel started his own agency, Konnect Entertainment, to manage his future activities. The company is well-known for having an awesome work environment, read more about that here.
He debuted solo in 2019 with his debut EP "color on me" which received more than 450,000 pre-orders. At the time, this was pretty rare for a debut album. Since then, his career has gone nowhere but up.
Daniel has gained so much popularity that he has booked tons of commercial deals, ranked 20th (for "color on me") and 59th (for "CYAN") for the best first-week album sales out of 334 albums, and was the fastest person to gain a million Instagram followers in 2019.
In the below interview, Jessi interviews 'the nation's boyfriend' about almost every detail imaginable, from his accent to his fingertips, and even acknowledges how much he has matured. Regardless of doing significantly better, he has still battled with mental health. He prepared a life graph and got metaphorical about each point in his life, using his songs as references. He uses his track 'Paranoia' to represent the mental breakdown he had after experiencing fame. Daniel mentions that he usually holds everything in and can't express discontent, so the pain built up inside him. Although he is grateful for his success, he admits that it does not come without difficulty.
He even spoke about his most recent comeback, which was on Apr. 13, with his 3rd mini-album "Yellow." Daniel spoke about how the name of the album is usually associated with brightness, but for him, he has always imagined streetlights at dawn or night. He explained that his new title track 'Antidote' is what he wished the solution to the paranoia phase of his life would be.
In the live performance of 'Antidote' below, it is clear to see that Kang Daniel is on the path to slowly but surely healing and has become a powerful and self-assured artist over the years, too.
We have to admit that to others he is (at first glance) a confident K-Pop star, but he remains our shy Kang Daniel under that layer. Watch the 3-minute interview below where he seems flustered and even describes himself in 3 words as shy, happy, and shy. You know, in case you forgot.
He may be an international K-Pop star with a hip persona, but to his fans, he will always be his lovable wholesome self. Anybody can see that Kang Daniel has risen over the years. He has grown from an unsure trainee into a fierce performer. We're looking forward to seeing how he musically evolves in his ever-budding career. What has been your favorite highlight of his journey?
Revised: Thank you for your comments, this article has been updated (regarding Kang Daniel's position during the 'Sorry, Sorry' challenge for "Produce 101").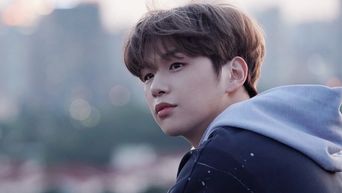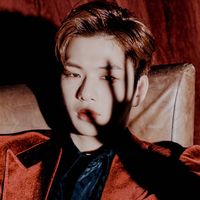 Became a fan of Kang Daniel
You can now view more their stories