"It's Dangerous Beyond the Blankets" started to broadcast. The boys are sharing awkward and funny moments in the house. Wanna One's Daniel seems to have won already everyone's heart on the show. In individual interviews, some of the cast were asked about their first impression on Daniel.
On the released video. the rapper LoCo said that "Like what I saw on TV, Daniel has a very bright personality. He, for sure, knows how to give energy to others".
Daniel, on his side, said that before meeting the rapper he only knew the charms of his music. Now that he met him in person, without knowing, he keeps looking at what he is doing. The idol thinks he is pretty cool.
Actor Lee YiKyung also admited his admiration for the idol and that he voted for him. He said "When I saw his dance, I found him very handsome and cool. I even voted for him twice when he was on the audition program [Produce 101 season 2]. I was very happy when he told me that he knows me". He added smiling, he told me that he likes me and that he saw some of my projects. Shyly he added, "I feel proud". The actor seems very touched that the idol knows about him.
Daniel on his individual interview said that actually he did not know about the actor. He was not very sure at first, but as he kept looking he felt that he saw him somewhere. After seeing Lee YiKyung's script for "Welcome to Waikiki" (JTBC 2018), he realized who he was.
The staff then told the actor that the idol actually did not know. He laughed saying "I didn't know". Kim MinSeok hearing the conversation started also laughing from afar.
Viewers enjoy the nice chemistry among these three boys.
Read More : Kang Daniel Passion's For Jelly In "It's Dangerous Beyond the Blankets"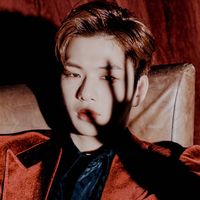 Became a fan of Kang Daniel
You can now view more their stories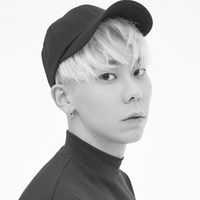 Became a fan of Loco
You can now view more their stories