On Jan. 21, Kang Daniel decided to treat fans to a live session on his official Instagram account. If you have yet to follow him on Instagram, be sure to do so here.
During that time, a large number of fans tuned in and had a great time watching the idol updating on how he has been doing.
As fans were also asking him about his future plans, he laughed to himself and hesitated before sharing more details. You can watch through the video recorded by a fan below!
He said he can't go into details but he'll see us in April. He's done some sketches and he's excited and nervous, and he feels it'll be fun so please look forward to it https://t.co/zd5SSg0l1p

— 🇳🇬 Tee | ANTIDOTE | ungodly hour | (@DANIELPRlNT) January 21, 2019
Kang Daniel said that he is unable to share in detail about his upcoming plans but told the fans that they will be able to meet him in April. He also repeated the phrase 'Let's meet in April' for quite a few times.
Hearing that, many fans were excited and wondered if that meant that he will be debuting solo in April.
Some fans also felt that it seemed like many things have been planned out for Kang Daniel but he was unable to share more perhaps due to company rules.
Nonetheless, the live session allowed many fans to anticipate for the upcoming activities of Kang Daniel. Are you excited too?
Read More : Kang Daniel Does A Cute Apple Hair For Instagram Picture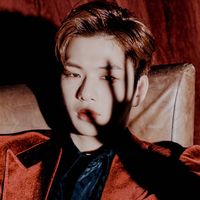 Became a fan of Kang Daniel
You can now view more their stories