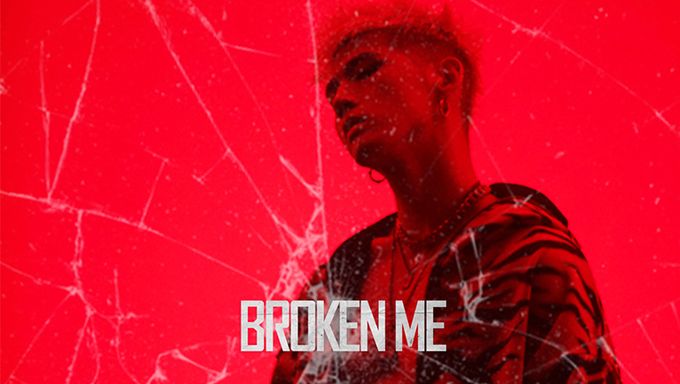 As a co-production project between DSPmedia and the production house, 8PEX COMPANY, BM, a member of the ardent co-ed group, KARD had recently released his very first solo single, 'Broken Me' on June 9th, 2021.
The song, 'Broken Me' is said to be a reflection of BM's internal struggles, a side which no one had ever seen in the past. With his well-known powerful and scorching sun-like energy, combining with a perfect production team, BM has surely defined his color as a musician.
To share more about his new release and the journey he took to overcome his inner struggles, BM shared his story with Kpopmap.
Congratulations on your release! 'Broken Me' is a very personal story just by looking at the lyrics and on Twitter, many fans are talking about how relatable they are. Did it take you a long time to compose them? What were some of the challenges you faced when working on the track?
Thank you! It did not take a long time. It actually took only a day to write the whole song itself. I think it came easier because it came from the reality of my past. So it was easy to illustrate the story through my lyrics. The biggest challenge was finding the right tone to sing the song in. I wanted enough of the original BM and a refurbished BM with a lot of emotion which is an area I haven't touched on yet!
Would you say that you have overcome the 'struggle' you were portraying in 'Broken Me'? If yes, how did you manage to do so? If no, how are you dealing with it?
The struggle that I wrote about came from when I was a trainee and since then there has never been a hardship more difficult. Being unsure of the future, and feeling hopeless is one of the hardest endeavors in life and I believe anyone and everyone goes through it multiple times in a lifetime. I hope to instill hope that there is always an opportunity to get out of that hole as long as you continue to move forward.
Through the release of 'Broken Me', it feels like fans get to see a different side of you. Would you say that the BM on stage and the BM we see behind the scene is different?
Most definitely. I'm much more playful and sociable off-screen but I think people who don't know that seem to think I'm much more cold and serious when I'm just a regular goofball.
When it was confirmed that you were going to make a solo track and debut, how did your fellow team members react?
It was the last year 2020 around August when I was told to start getting ready for a solo! My members are definitely very excited about it now more than when we first heard the news because of the quality we were able to produce both musically and visually.
What is the hardest challenge that you had encountered so far? What would you say to fans who are undergoing struggles or challenges right now?
The hardest struggle I've ever faced is the struggle of insecurity, instability, and the feeling of having no control over your life. If any fans are going through this now, I just want to let you know there's ALWAYS a way out. Although it may feel like a hole only getting deeper, you have to keep moving forward.  The steps you take may be tiny baby steps, but at the end of the road, those baby steps will be what get you in a better place. So PLEASE never quit on yourself and always believe you will be exactly where you want to be. Sometimes you end up there when you least expect it.
Can you share with us more about the meaning of your tattoos? Are you planning to get more in the future?
My first tattoo on my right ribs says "LA92" and it simply signifies my origin and the year I was born. My second tattoo on the left side of my ribs is a quote by Fredrick Douglas that says "For, without struggle, there is no progress". I truly believe your experiences in your endeavors and struggles build you to be who and what you want to be. lastly, the tattoo on my upper back is a winged lion statue. Back in early Christianity days, they had these statues on the corner of churches to signify God protecting the church. I decided to get it on my back in hopes God would watch over me.
'Big Tiddie Gang' had started out casually and became a meaningful breast cancer awareness, did you know that it will become such an amazing effort in reaching out to so many people? Do you have any plans to work on similar campaigns in the future?
BTG will continue to be a charity for breast cancer awareness and research. I feel more than grateful to be able to be a part of helping others with their pain. I would love to continue to promote aiding others in need of help in any aspect possible. Whether it be through my brand or my music.
You had worked with an amazing production team and along the working process, how much of your ideas are being reflected into the music video, music, styling, etc?
All of them are reflected. Being the main navigation for my projects is a blessing on its own but I am more blessed to be able to work with my production team 8PEX which I am officially a part of as a songwriter. They help me express what I want and also are there to be another set of ears for upgrading my skillset in my craft.
Although 'Broken Me' was just released, fans might be curious about your future music plans. What are some of the other music genres you wish to attempt? Is there something else we can anticipate in the near future?
In the VERY near future. I will have big new news to put out. In the VERY near future. This summer is going to be a very busy one for me.
Lastly, any words for your global fans?
Thank you Hidden Kard all over the world for supporting and loving KARD. I hope I was about to impress you guys with my new single and hope to continue to keep feeding you guys awesome content and music. I love you guys always and cant wait to see you soon, hopefully through touring events again!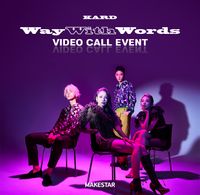 Became a fan of KARD
You can now view more their stories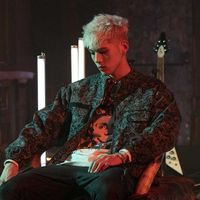 Became a fan of BM
You can now view more their stories