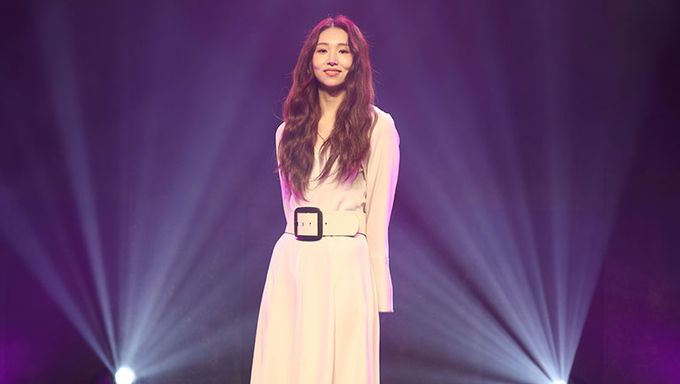 Singer KASSY released her third EP album, "Chu(秋)Eok"(Memory) (title: Are you Fine), and held her showcase on Oct. 26, 2020.
KASSY's latest album includes a total of five tracks, including the title track "Are You Fine,' 'Nap,' 'If This Is Love,' 'You Were a Good Man,' and  'Are You Fine (Inst.).'
The title track, 'Are You Fine,' was composed by, Cho YoungSoo, Korea's top hit composer who created KASSY's 'The Day Was Beautiful,' 'Story of Night Fall' and 'TOCK TOCK,' while KASSY participated in the lyrics of the entire song.
It is also noteworthy that KASSY has written lyrics to all the songs in this EP including the title, giving curiosity as to what kind of realistic breakup emotion KASSY will express this time.
"When I first heard the song, I was able to picture it so clearly, and surprisingly, was easy to put it into words."
'Are You Fine,' is a ballad about a woman's longing left alone after a breakup. Based on the theme of "good farewell and good longing," Casey expressed a woman's heart to wish for a past lover's happiness while missing him.
"Are You Fine" is a song that contains the emotions that continues from my previous song, 'The Day Was Beautiful,' and it would be great for those who reminisce their past relationship(s)"
In particular, the music video is produced in a drama-style format that lasts about six minutes. Actors Lee KiTaek and Jin YeJu, who also appeared as two lovers in the popular web drama "In Seoul," have partnered up to perform in the MV.