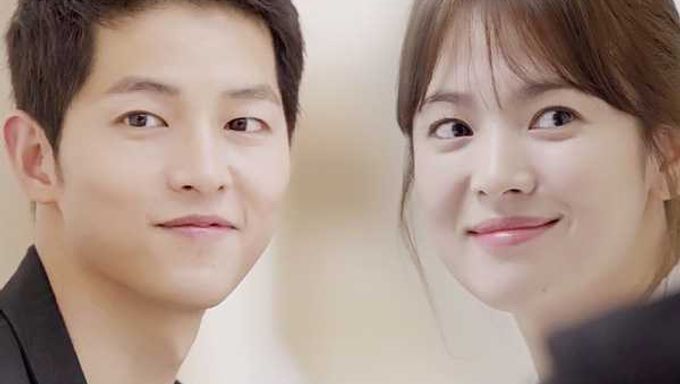 Confirmations are in for the cast of the upcoming blockbuster-melodrama Descendants of the Sun, the latest project from star writer Kim Eun Sook (The heirs, A Gentlemans Dignity).
Actor Song Joong Ki and actress Song Hye Kyo will be acting together in the drama "Descendants of the Sun". The two top celebrities have signed on headline, and the drama has scored a broadcaster as well. This will be Song Joon Ki's first drama in 3 years as his last drama was KBS's "The Innocent Man" in 2012. After being discharged from the army last year, he started his comeback with the movie, "Battleship", but this drama will be his real comeback project.
Must Read : Line Up Of Promising Actingdols In 2016
The female lead Song Hye Kyo has not appeared in a k-drama since 2013, when she starred in "That Winter The Wind Blows" with Jo In Sung. She did appear in four films during those two years. The drama also stars Jin Goo, last seen in "Falling For Innocence" and Kim Ji Won who appeared in "Gap Dong" and "Hidden Identity." As you know, this will be Ji Won's second time working together with writer Kim Eun Sook. Moreover, it's becoming a big issue since SHINee's Onew will be making his acting debut through the drama.
The drama about the love of people who get closer as they learn to be considerate of each other in desperate times and sacrifices made by people who throw themselves into natural disasters.
Descendants of the Sun
Air Date: February 24, 2016
Episodes: 16
Cast: 
Song Joong Ki as Yoo Shi Jin
Song Hye Kyo as Kang Mo Yun
Jin Goo as Seo Dae Young
Kim Ji Won as Yoon Myung Joo
Onew as Lee Chi Hoon
Check out the plot and trailer for the humanity-melo drama on the following page. 
Plot: 
The show will be based on a fictional country and revolve around the romantic relationship of a soldier, Song Joong Ki, and a doctor, Song Hye Kyo. It's a conventional melodrama about "a man and woman who dream of true love and career achievement. 
Meanwhile, the upcoming South Korean drama Descendants of the Sun has revealed a NEW teaser with Song Hye Kyo and Song Joong Ki. The production company, NEW, posted this new teaser on January 22 via Naver TV cast. In the short clip, the chemistry of the popular actors and the unique elements have created growing buzz for "Descendants of the Sun."