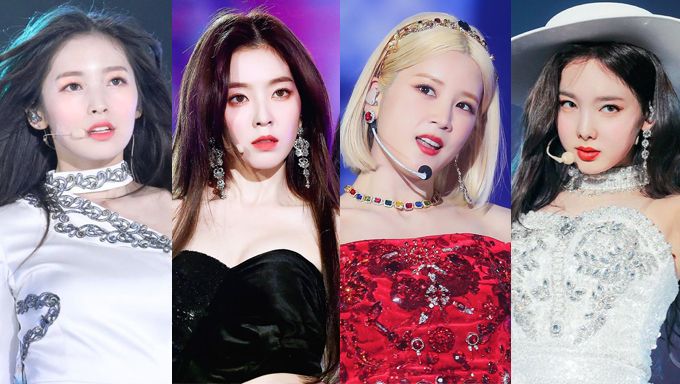 Are you ready for another day filled with special stage collaborations and K-Pop music?
On Dec. 27, KBS will be holding "Gayo Daechukje" and if you have yet to find out about the lineup, you can take a look here.
Before the highly anticipated day arrives, there were many fans who had headed down to attend the pre-recording and they managed to find out that Red Velvet's Irene, Apink's ChoRong, TWICE's NaYeon and OH MY GIRL's ARin will be having a special stage!
https://twitter.com/seulbba_yumm/status/1210146193092669440?s=20
Some also shared that all of them were dressed in white and those who had attended the pre-recording also said that they will be singing to 'Come To Me' by girl group, M.I.L.K.
Aside from this special stage collaboration, previously Apink's HaYoung had also posted a picture on Instagram with Red Velvet's Joy and GFriend's YeRin. It had raised many curiosity from fans as they had suspected that they will be having a special stage together too.
https://www.instagram.com/p/B6QmJUwhqbv/
Not long ago, it was also confirmed by KBS that the 3 idols born in 1996 will be presenting a special stage on "Gayo Daechukje" as well.
"Gayo Daechukje" will begin at 7:50pm KST on KBS.
Are you excited for the collaboration stages?
Read More : 2019 KBS Gayo Daechukje: Lineup