Kpopmap's K-Drama recommendation is back with 3 dramas to watch or re-watch this fall. You can check previous recommendation on "3 Dramas To Look Forward In The End Of September And October 2018" and "6 Best Recent K-Dramas For Beginners".
Fall settled in many parts of the world. For some people, the weather has an influence on their feelings and, then, might be influencing their drama watchlist.
Here is a list of 3 dramas of different genres for all types of emotional state viewers.
1- Tragedy sentimental
With the change of season, you might feel a bit downhearted and slightly depressed, you might like to watch a tragedy romantic drama or melodrama.
What: "Uncontrollably Fond" 2016
Summary: Kim WooBin and Suzy have a ill-fated relationship and both have a sad and difficult past. They know each other from young and meet again as adults as a producer and top actor-singer.
Why: The story will hook you. The drama will have a serious impact on your emotions and mental state. Be aware of it before starting.
You already watched it? You can try another one: "Innocent Man"
2- Mystery thriller
Fall is also the season for Halloween, some of you might want to have a look at thriller-horror dramas. K-Dramas have plenty of ghost stories or heart beating thrillers, you have plenty of choices.
What: "Save Me" 2017
Summary: 2PM's Ok TaecYeon, Seo YeJi, and Woo DoHwan in this drama. A girl is in an alley surrounded by people, she whispered: "Save Me!". Some young people try to rescue her and they find out that she is stuck in a religious cult.
Why: The channel OCN is good when it comes to the genre of thriller and horror. The subject of the drama is not ghosts but the overall cult related atmosphere is as scary. The drama moreover is one of the first to explore the subject of religious cults which is also interesting. Be aware that the drama is dark and might not suit every viewer. Be ready for chills and darkness with well-written story and great acting.
You already watched it? You can try another one: "Bring It On, Ghost"
3- Historical with political fights
Don't get repel by the words" political fights"! The drama is not boring. If you are a historical drama beginner, you might be intimidated by these words. But actually, it is very much entertaining. In the royal palaces, there are rivalries and political schemes that include treason, poison, dark magic, fake love, forced marriage, murderer, etc. All of this is extremely addicting and is perfect for fall season. 
What: "Empress Ki" 2013
Summary: Ha JiWon, Ji ChangWook, and Joo JinMo are the main actors. A Goryeo born woman who after a long and harsh time gets to have a lot of power as the empress of the Yuan dynasty despite her foreign and lowly status. It depicts her love relationships and political ambitions.
Why: First, the cast is amazing, their acting will drag you right away in the drama. The plot is well-written and the decor and OST of the drama are splendid. Don't get scared by the length of the drama of 51 episodes, it is definitely worth it. This drama will give you laugher, tears, screams, etc.
You already watched it? You can try another one: "Jang Ok Jung, Living by Love"
Let us know which drama would you recommend to your friend this fall in the comment section.
Read More : 6 Best Recent K-Dramas For Beginners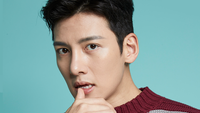 Became a fan of Ji ChangWook
You can now view more their stories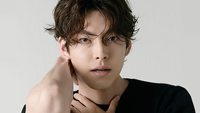 Became a fan of Kim WooBin
You can now view more their stories