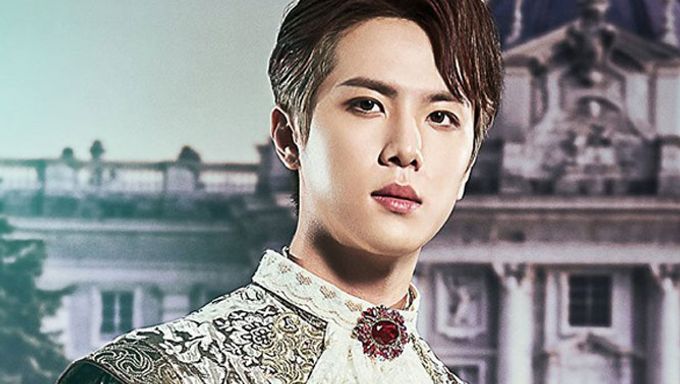 Kim DongHan, HOTSHOT's Roh TaeHyun, B1A4s SanDeul & NOIR's Lee JunYong are stunning in the posters and teaser of the musical "Iron Mask: The Man in the Iron Mask".
The musical tells the story of the twins from France royalty, one becomes the king and one is locked down in the prison with an iron mask. It also unfolds the adventures of the Three Musketeers fighting for justice. Some of you might know the story as it was adapted in a famous movie "The Man in the Iron Mask" (1998).
Kim DongHan, Roh TaeHyun and SanDeul took on the main role of King Louis and King Louis's twin brother Philippe (two roles). They have different days of appearance, make sure to check the musical schedule. Have a look at the beautiful posters below.
Lee JunYong is Raoul, the son of the Musketeer Athos.
The teaser was released on Oct. 15.
You can buy your tickets from Oct. 18 2 pm KST. The musical will be held from Nov. 23 to Jan. 26. For more detail about the tickets, you can check here.
For more pictures about the musical, you can check the Instagram below.
https://www.instagram.com/p/B3n-mtBpcqC/
Would you like to go to the musical?
Read More : NU'EST's MinHyun Successfully Debuts As Musical Actor With "Marie Antoinette"