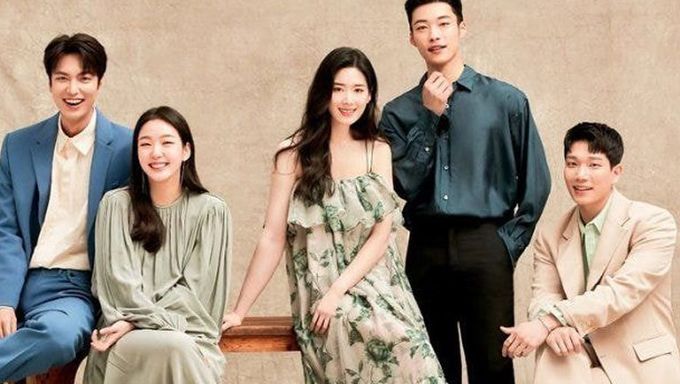 The popular drama "The King: Eternal Monarch" is currently airing on SBS and Netflix. Kim GoEun, Woo DoHwan, & Kim KyungNam part of the cast have been interacting on each other Instagram and fans love it.
Kim GoEun posted the following picture with the caption: "You've said tomorrow is the day of broadcast of "The King: Eternal Monarch??". To which Woo DoHwan answered: "It's right" and Kim KyungNam: "It slightly looks like a wedding hall".
Woo DoHwan also posted on his account "It's right" with a picture of him, Kim GoEun, and Kim KyungNam. Kim GoEun liked the picture and Kim KyungNam commented: "I slightly look like a turtle".
Woo DoHwan also liked and commented with a loving emoticon on Lee MinHo's Instagram posts.
Kim GoEun, Kim KyungNam, and Woo DoHwan are following each other accounts. Woo DoHwan follows Lee MinHo and Jung EunChae. For information, Lee MinHo is only following his Entertainment company and the donation brand PROMIZ on Instagram. Jung EunChae is not following on Instagram.
The cast look close to each other and viewers love to see their chemistry.
You can follow Lee MinHo at @actorleeminho, Kim GoEun at @ggonekim, Woo DoHwan at @wdohwan, Jung EunChae at @jungeunchae_, and Kim KyungNam at @kknv1221.
Did you notice other interactions of them?
Read More : The Character That Received Attention From Netizens In "The King: Eternal Monarch"
Read More : 8 Beautiful Scenes Of Not-To-Miss Drama "The King: Eternal Monarch"