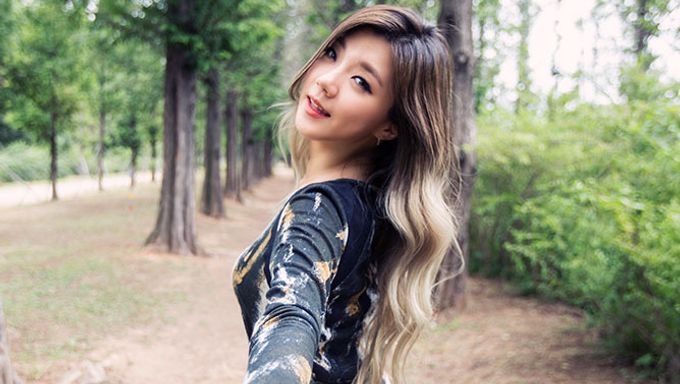 Soulful vocalist, Kim JuNa becomes the first Produce 101 participant to debut as a solo artist.
Kim JuNa debuts under Music K Company on September 12th, 2016. Her debut single album titled, "Summer Dream", is set to be a beautiful ballad that says farewell to summer, while welcoming the start of autumn. Kim JuNa was first discovered through the popular audition program, "Produce 101". She gained much of her attention for her powerful vocals and graceful beauty, but what over shadowed her talent was her bloodline. Kim JuNa is the half sister to the hallyu prince, Kim SooHyun. Although the two half siblings don't know each other well, media outlets continually brought their relationship into the limelight throughout Kim JuNa's Produce 101 activities.
Must Read : Teaser )) Kim JuNa – Summer Dream
Wanting to stand on her own two feet, Kim JuNa continues to dodge any relations to her world famous brother. Through her official solo debut, we hope to see Kim JuNa finally make a name for herself without having her brother's name continually overshadowing her talents.
Let us introduce you to the up and coming diva, Kim JuNa!
Kim JuNa Profile
(Music K Company)
Kim JuNa
(Kim JuNa)
Birth: February 8, 1994
Height: 168 cm
Weight: 57 kg
Blood Type: B
Trainee Period: ~ 4 Years
Hobbies: Drawing, Watching movies
Specialty: Singing
Genre: R&B, Ballad, Hip Hop, Pop
Interesting Facts: Participant of Mnet's "Produce 101"; Kim SooHyun's younger half sister
SNS: Instagram