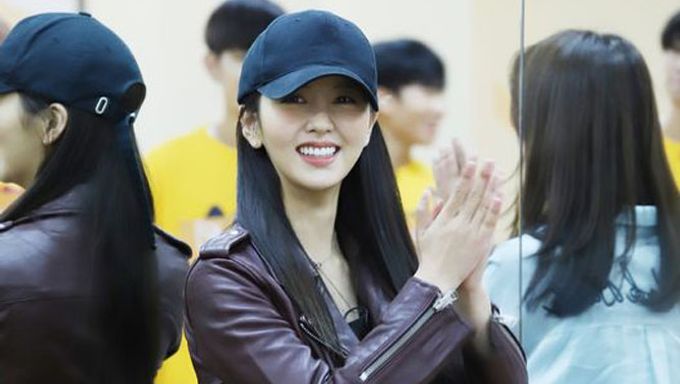 Actress Kim SoHyun surprised the contestants of MBC "Under Nineteen" by visiting their dormitories.
On October 22nd, MBC revealed that Kim SoHyun is chosen to be the MC for "Under Nineteen" and surprised the contestants by making her way down to their dormitories. Despite her busy schedule, she made time to go down and support them by giving out snacks. Kim SoHyun also watched them practicing with awe before leaving.
Earlier on October 21st, she also gave a shout out to the contestants of "Under Nineteen" on her Instagram, telling them to not give up and saying how they will meet soon in the recording studio.
https://www.instagram.com/p/BpLhherHeDe/?hl=en
Previously, it was noted that Kim SoHyun has experience in a variety of activities such as drama and movies. It can be expected that she will be able to pull off her role as the MC very well.
"Under Nineteen" is an audition program for those under nineteen who wish to become idols. It is divided into three categories such as vocal, rap and performance with a total of 57 contestants.
It was also revealed that Crush, EXID's SolJi, Dynamic Duo, Super Junior's EunHyuk and so on will be appearing on the show as trainers and directors. The first episode of the show will be aired on November 3rd.
Are you going to watch this new show?
Read More : MBC Is Recruiting Participants For New Audition Program "Under Nineteen"