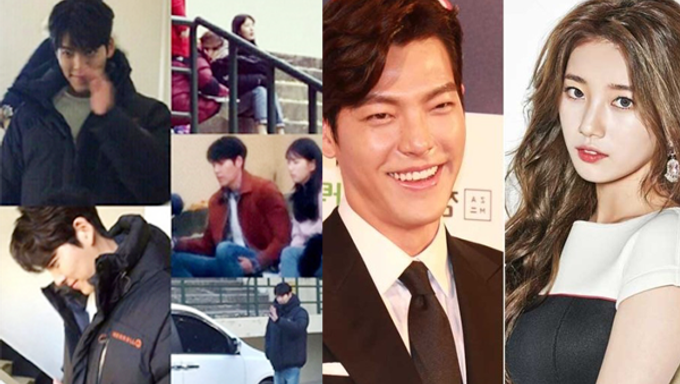 Kim Woo Bin and Suzy's new drama, "Thoughtlessly Affectionally", the working title, started its first shooting recently.
The pictures of the filming spot were posted on the web fan pages and SNS of the two top stars. In the pictures, all the happenings were included; Working staffs, fans crowded, and Kim Woo Bin giving fan-service.
The story of this promising drama is that a man and woman, who separated from each other for the bad fate they own in their childhood, meet again when they are grown as a top star and documentary PD and begin to love each other.
Kim Woo Bin acts as the arrogant top star, who looks perfect and owns a genius brain, and Suzy as the timid producer who has to obey to the top star to make him appear on her program.
The full casting has not been completed yet, according to the director of this drama, but, soon, it is expected to be done and the two hip stars' collaboration will be on air for their long-time waiting fans.