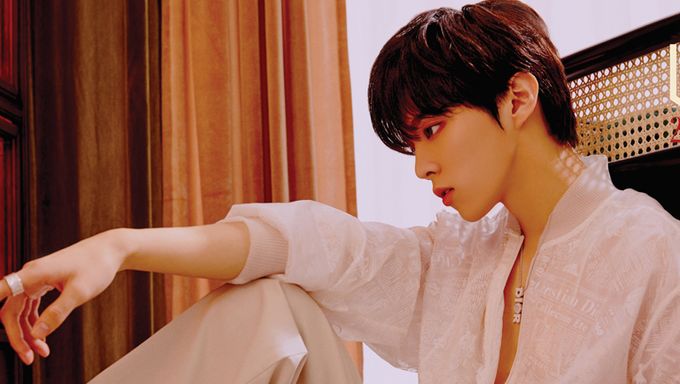 UP10TION's WooShin or better known as Kim WooSeok will be releasing his first ever solo album "GREED" on May 25.
Previously, he had released several teaser photos and video and his fans, NIA, are extremely excited for the release of the album.
With that being said, many of his close friends, namely from X1, were showing their support for his solo debut through social media accounts.
https://www.instagram.com/p/CAZ47xOhcX9/
The first person is none other than Kim YoHan! He had posted on his Instagram, asking many to support the release of Kim WooSeok's solo album. In addition, Kim YoHan mentioned that he had listened to a bit of the song and shared that the song is really good.
https://www.instagram.com/p/CAaOZcqhr_9/
Needless to say, Lee EunSanghad also shared a screenshot of Kim WooSeok's music video teaser for his title track 'Red Moon'.
Fans also did not miss it when VICTON's SeungWoo had posted screenshots of the music video teaser too on his Instagram story. He had complimented the good looks of Kim WooSeok and shared that he is anticipating for the release of his album.
Of course, we also did not forget about WOODZwho had also showed his support by sharing a screenshot on his Instagram story too.
It seems like Kim WooSeok is keeping in close contact with the members from X1 and fans were hoping to see more interaction from them in the future.
Kim WooSeok's solo debut album "GREED" will be released on May 25.
Are you looking forward to it too?
Read More : Kim WooSeok Shows His Elegance In Music Video Teaser For 'Red Moon'
Read More : UP10TION's Kim WooSeok Solo Album "1st Desire [Green]" Official Photo