Kim YooJung Offers An Elephant Underwear To Yoon KyunSang To Confess Her Feelings On "Clean With Passion For Now"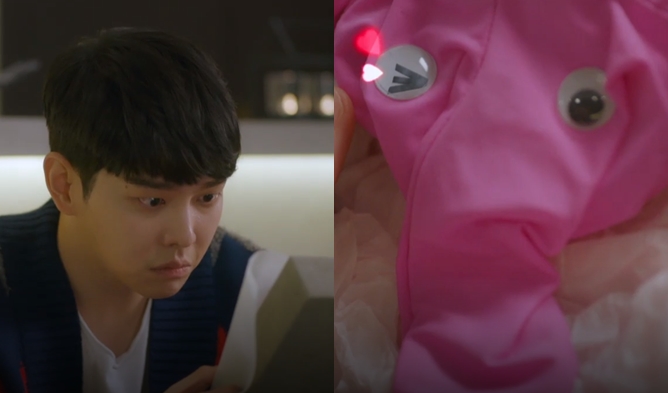 "Clean With Passion For Now" is one of the most expected dramas among international K-Drama fans of this month.
Many are curious about Kim YooJung and Yoon KyunSang chemistry in this JTBC romantic comedy. The drama is about the romance that happens after a job seeker and a CEO with very different opinions on cleanliness meet. For more information and pictures about the drama and webtoon, she can check our updated cast & summary here.
The drama started to air its first episodes this week. Many viewers find the drama very much entertaining and funny. Among the various hilarious scenes that caught the attention of viewers, there is this one where Yoon KyunSang's character (Jang SeonKyul) -somehow- receives from Kim YooJung (Gil OhSol) a pink elephant underwear.
Here is the story (be aware of the spoilers). Kim YooJung bought the underwear for the guy for who she has a one-sided-love. She thought that they will be starting to date and bought this underwear (after being convinced by her best friend) to celebrate their 'first day'. However, in the end, she didn't give it to the guy and by mistake forgot it in the bag she gave to Yoon KyunSang.
Yoon KyunSang then opens the package back home and found out about the unknown box. First, he was disgusted by the cheesy note attached to it, saying "Oppa, I wanted to confess to you from the moment I first saw you. From today, it is our 1st day [as a couple]?". Then, he had a second shock at the sight of the pinky elephant underwear winking at him.
Many viewers found the scene hilarious and are waiting for more of their episode.
Did you also find the first episodes funny?
Read More : Kim YooJung And Min DoHee Friendship Goals Pictures For "Clean With Passion For Now"