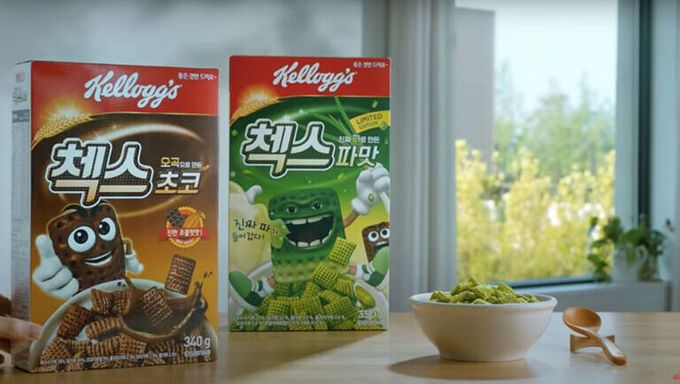 We've seen some pretty strange exclusive releases of various different things in the past, but onion flavored cereal?
Yes, what a time to be alive. South Korea's new green onion-flavored CHEX cereal has been one of the weirdest things that we've seen in 2020.
One interesting fact you should know about this product is that it took Kellogg sixteen years to make this particular flavored cereal.
So a lot of people have been saying that a certain unforgettable smell is the first thing that instantly crawls up the noise.
So after testing the level of how smelly one's breath smells, the results were quite surprising. It's almost as if someone really ate a real onion.
In addition, the loudness level of when you take a bite out of this cereal equals to roughly 58Db.
However, another surprising thing about this peculiar cereal is that it actually starts to taste quite tasty once milk is added. If you find it difficult to imagine how this cereal would taste, just think of it as a sugary and salty green colored cereal, as many reviews have described the onion taste as one that hits quite hard the moment you take a bite.
You can check out the video below for more information.