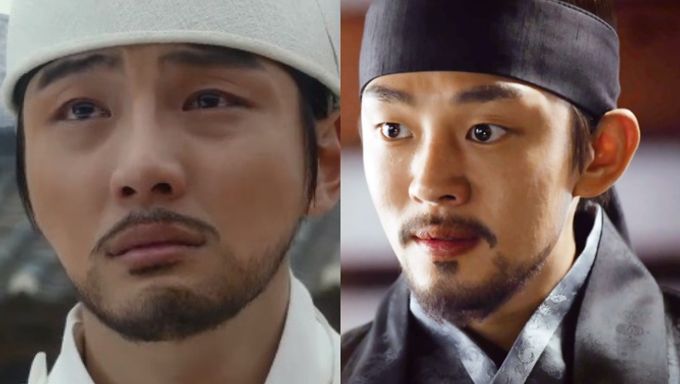 Do you watch historical dramas or movies? Did you notice that sometimes actors grow beard and mustache?
Well, it might be fake or real facial hair, the actors look very different with it. Not many young actors changed their image with a beard but some did.
Here is the list of relatively young Korean actors with facial hair in historical dramas and movies.
1- Yoon KyunSang
In "Six Flying Dragons" (2015-2016), Yoon KyunSang acted as the best swordsman of Joseon. The actor then showed good action scene and facial hair.
2- Yoo AhIn
In "Six Flying Dragons" (2015-2016) also, Yoo AhIn was planning his way to the throne as Lee BangWon (later King Taejong). He looked mature with facial hair.
3- Yoo SeungHo
In the movie "Seondal:  The Man Who Sells the River" (2016), Yoo SeungHo tried facial hair for comic purposes. He still looked young.
4- Yoon ShiYoon
In "Grand Prince" (2018), Yoon ShiYoon is going through hardships for his love and to protect the throne from his brother. The actor looked attractive with beard.
5- HyunBin
In the dark movie "The Fatal Encounter", HyunBin (2014) is King JeongJo. His facial hair gave him a sense of maturity and charisma.
6- Lee JoonGi
In "Gunman in Joseon" (2014), Lee JoonGi has facial hair too. His action and romantic scenes were -even more- touching with his new image.
7- Yeon WooJin
In "Queen for Seven Days", Yeon WooJin is very handsome with facial hair and waving long hair.
Read More : Top 5 Handsome Actors in Historical Costume