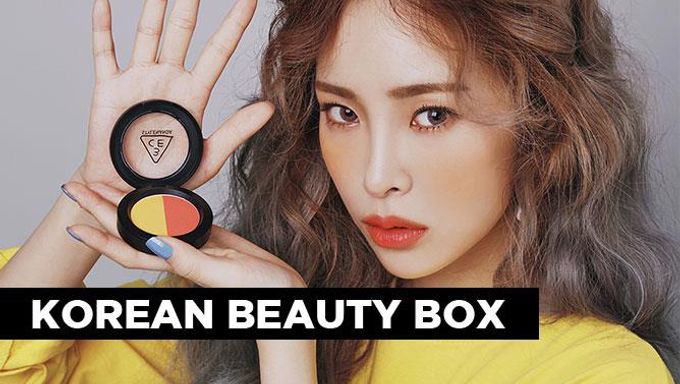 The Rap Princess, Heize, partnered up with Stylenanda's cosmetic line to present 3CE's trendiest face blush.
We're throwing away our burgundy and red blushes for fun and vibrant pink and peach! With the weather being so fine as it has been this whole week, we're preparing to be fun and cute this summer with bright cheek colors from Stylenanda's cosmetic line 3CE.
Must Read : MV )) Heize – Star
Which cheek color will you be making your signature color this year?
I think we all know who this goddess is.
Heize is the latest sensation in the K-Hip-Hop scene. You can basically think of her as a female combination of DEAN and Zico. With her unique voice and amazing choice of music, Heize became a girl crush sensation real quick.
And that's why we're turning to her beauty expertise for the 2017 S/S season!
Heize and Stylenanda paired up to promote 3CE's latest trendy colors of their Duo Color Face Blush line. With 5 beautifully contrasted colors, contouring our faces in a radiant finish is no longer a problem! Each compact features two complimentary colors that create a whole new look depending on how you apply it.
The five unique colors cover the spectrum of different styles to fit any type of girl. In the softest texture, let's see which blushing color will fit your signature look!
Make Me Blush is the signature shy lady in all of us blushing with youthful beauty.
Are you more of a fun tomboy who still loves to be as bright on the outside as inside? Peach Crush is the perfect combination of orange and pink for your signature look.
Chic and stylish with a dash of ice princess? Go a softer tone from Peach Crush to Miss Flower.
Retro Drive can honestly be fit for any occasion. Whether it be a day date at the park with your boyfriend or a glam night out with your girlfriends - this coral/yellow color is it. (It's also the color used by Heize in her shoots!)
For all the girly girls dreaming of high castles and princess dresses. Creme de Violette is a combination of soft lavendar and blush pink.
Tell us... Which 3CE Duo Face Blush speaks your 2017 S/S color language? 😉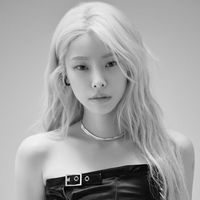 Became a fan of Heize
You can now view more their stories