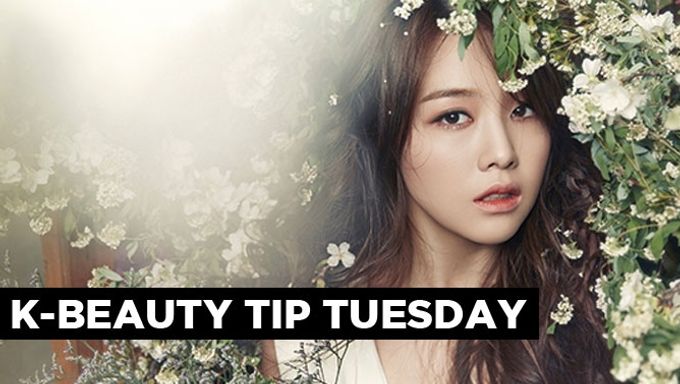 Welcome to the first post of Kpopmap's Beauty Tip Tuesday!
The harsh winds of winter are long gone as fresh spring breezes flow through the air. But we all know Spring has a tendency of flying right by. Summer is just around the corner, and that means short shorts and cute skirts! What we wear is one thing, but remember that your skin is important in completing a look.
Must Read : 10 Things K-Pop Stars Own To Complete Their Ultimate Beauty
MinAh of Girl's Day is well known for having healthy shapely legs that well accessorizes any shorts or skirt. She was interviewed by Secret's HyoSung about her secret tips to getting those healthy glowing legs for the summer, and we have it all compiled for you!
Get those perfect legs with MinAh's summer leg beauty tips!
1. Getting Rid of Swollen Legs
According to MinAh, her legs get easily swollen. In order to help with the swelling, she pushes firmly on the center bone that runs down the center of her lower legs. She routinely does this massage, and that allows her to wakes up with slimmer legs! Try it out for yourself!
2. Body Oil is a Necessity
Idol girls use a lot of body makeup to appear slimmer, healthier, and just all around beautiful. MinAh has a simple tip that can get you glowing, healthy legs without all the hassle. And it won't break your bank! MinAh's honey tip: body oil! She recommends rubbing in a decent amount of body/leg oil in order to get your legs looking alive and beautiful.
You may be thinking, 'What kind of oil? I bet Idols use expensive products." That's why we collected a few K-Beauty suggestions for you that won't break your bank!
Innisfree's Body Oil & Nature Republic's Body Oil
If none of these are calling your name, even rubbing 1 teaspoon of coconut butter on your legs after a bath helps tremendously!
3. Simple Stretches All Day Everyday
MinAh prefers to do a lot of stretching before she heads to bed. But she wants you to remember to be doing simple stretches all throughout the day. For instance, stretch out your hips and waist while washing your face!
Video Source
Try out Girl's Day's MinAh's quick and simple beauty tips to follow her gorgeous summer legs!
See you next week, beauts!
xoxo
Must Read : Korean Beauty Tip Tuesday: Best Hair, Face & Body K-Trends