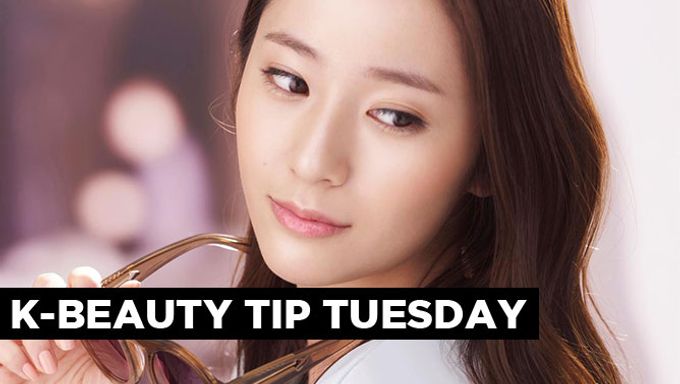 Want to switch up your style while playing it safe? Simply change up your eyebrow game to one of the 3 trendiest K-Pop idol eyebrow applications!
One of the easiest ways to give ourselves a completely different makeover is by changing up our eyebrows. K-Pop idols do it all the time! For a softer appearance, try straight line eyebrows. For a more youthful look, draw your eyebrows thicker. For a more fierce look, color in your eyebrows darker.
Must Read : 7 Sensational Korean Celebrity Eyebrow Makeovers
There are tons of way to change up your eyebrows, but we want to show you the 3 trendy K-Pop idol eyebrow applications! Check out just how much SNSD HyoYeon's appearance changed with the simple eyebrow makeover. Before, her angled and dark eyebrows gave her a sharper look, but now with soft, straight eyebrows, HyoYeon looks much younger and softer!
1. Soft Eyebrows
For a brighter and younger look, go for Clio's Kill Brow Tinted Tattoo Pen. This pen is perfect for everyone from beginners for professionals, as the pen glides on smoothly and softly. The color is light, so you won't have to worry about accidentally coloring in your eyebrows too dark. Gong HyoJin highly recommends this pen, especially because the color lasts for days after you first draw them in!
Clio's Kill Brow Tinted Tattoo Pen
2. Dark Filled Eyebrows
For a fiercer look, K-Pop idols like to fill in their eyebrows with a darker color. But don't misunderstand - idols never color in so darkly that your eyebrows overpower your eyes. Rainbow's JiSook shows us how to color in your eyebrows for when you want to feel sexier, but not crazy sexy... just K-Pop idol sexy! And, yes! The color also lasts for an alleged 7 days, but honestly it's more like 3~5 days... but that's better than having to draw them in on the daily.
Tony Moly's 7 Days Tattoo Eyebrow
3. Peel Off Tinted Eyebrows
The rave of the eyebrow century! K-Pop idols live by these types of eyebrow applications. You simply have to draw in your desired eyebrow shapes with the pen. Leave it on over night, and voila! Your eyebrows will be tinted to perfection for days on end. The applied color may astound you, but the result is much more lighter - thus, giving you a perfect K-Pop idol look. This product is perfect for those Mona Lisa beauties who just need a miracle. Well, here's your K-Pop miracle, girlfriend!
Etude House's Tint My Brows Gel
Give yourself a simple makeover by switching up your eyebrow game!
Share your personal eyebrow makeup tip in the comments section below!
xoxo