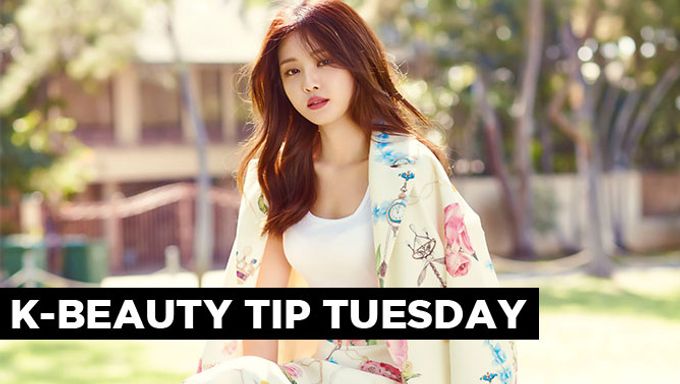 For that perfect skin that glows with youth, follow Son NaEun's beauty tip on a moisture packed skin care!
Welcome to another edition of Kpopmap's Korean Beauty Tip Tuesday, where we share the latest Korean Beauty trends and tips from our favorite K-Pop idols. It's a little way to get to know your idol better, while trying their makeup tips and methods!
Must Read : Korean Beauty Tip Tuesday: NaNa's Olive Oil Summer Cleansing
Any skincare routine isn't perfect if it forgoes the importance of moisturizing techniques! No matter what kind of skin care you have, you need to use a suitable moisturizing cream to hydrate your skin. Moisturizing your skin can help prevent and treat dry, flaky skin, protect sensitive skin, improve skin tone and texture, mask imperfections and protect your skin from the harmful effects of the blazing summer sun. So must we continue on before you realize how important it is to follow NaEun's moisturizing techniques?
Get the latest know-hows on how to get that radiant, glowing skin like APink's Son NaEun!
1. Pack It Twice a Day
Son NaEun admitted that she does 2 face packs a day. Once before her make up at the start of the day, and second at night right before going to sleep. She says this is key in order to lock in the moisture on her skin and calm down troubles incurred throughout the day. For moisture packed luxury, we recommend Laneige's Water Bank Double Gel Mask. The mask features moisture as well as soothing effects to get you radiant skin without the hassle. Mamonde's Floral Hydro Aqua Gel Mask is full of Floral Hydro ingredients that effectively leaves the essence deep within your pores. For an option on a budget, we recommend trying out Skin Food's Watery Berry Wrap Mask, which creates airtight moisture protection that you can even sleep in.
Laneige Face Mask & Mamonde Face Mask & Skin Food Face Mask
2. Drown It in Cream
NaEun's skin is more on the dryer side, so her moisturizing cream is literally her best friend. She follows up her mask pack with a heavy amount of moisture cream to carry her out the day. She wants to emphasize the importance of using a moisture cream that matches well with your skin. She recommends finding the right set of moisture cream and sticking with it. The latest hit in the moisture cream section is Laneige's Water Bank Gel Cream. Laneige's Water Bank Cream cools down your skin while engraving moisture packed nutrients into your skin. Mamonde's Floral Hydro Cream is also a good choice that hydrates your skin inside out and improves your skin's ability to lock in moisture. Skin Food's Watery Berry Blending cream is an excellent budget alternative. The cream leaves your skin radiant and glowing through the use of berry extracts and hyaluronic acid.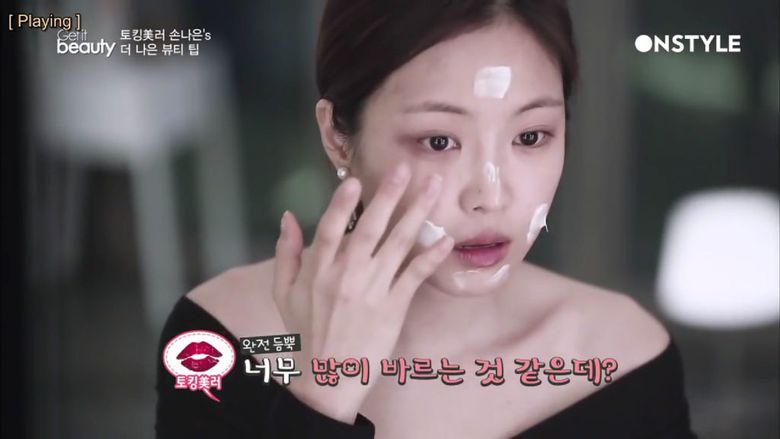 Laneige Cream & Mamonde Cream & Skin Food Cream
3. Massage It Out
To finish off her daily moisture routine, NaEun massages her face to work out the tensions and relieve the stress on her face muscles. Massage your face upwards in a circular motion to prevent sagging. She suggests massaging your face while applying your moisture cream, but we've found a few couple tips that you may enjoy. Try massaging with Laneige's Water Bank Essence EX, which evens out your skin tone as you massage. IOPE's Relaxing Face Massage is another award winner as it softens and smooths has it improves the moisture retention of your face. Skin Face's Black Pomegranate Oil is a great ingredient to use thanks to its non-sticky, quick-absorbing moisture retention.
Laneige Face Massage & IOPE Face Massage & Skin Food Face Massage
Ready for radiant skin like the Moisturizing Goddess, NaEun?
Share your personal moisturizing tips in the comments section below!
xoxo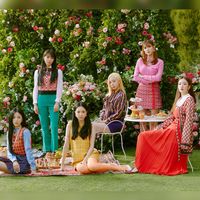 Became a fan of Apink
You can now view more their stories