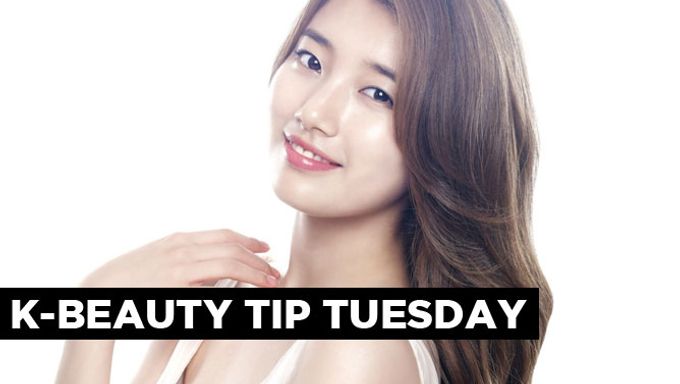 "Nation's First Love" Suzy Bae shares her beauty tip in getting the flawless baby skin!
Welcome to another edition of Kpopmap's K-Beauty Tip Tuesday, where we share the latest K-Beauty trends and tips from our favorite K-Pop idols. It's a little way to get to know your idol better, while trying their makeup tips and methods!
Top star idol, Suzy, has always been a role model for girls as an artist, an actress, and just as an overall person. But the most wannabe aspect of Suzy that we girls adore most is her beauty! Suzy's beauty has been famous since her debut as Miss A. Her white, flawless complexion and natural-like makeup applications have been the make up goals for girls of all ages.
Must Read : K-Beauty Tip Tuesday: Top 10 K-Pop Hairstyles to Captivate the Fellas
Suzy was the latest feature for ON STYLE's "Get It Beauty", where Suzy guest starred to share her beauty tips in maintaining the perfect skin and the flawless look. Get her know-hows and try it for yourself!
1. Whitening and Moisturizing Care
Although Suzy was born with fair skin, she says she wouldn't have the skin that she has if she didn't keep up with specific maintenance! In order to look young and bright, Suzy religiously applies on moisturizing whitening creams. An important tip from Suzy is to not just worry about the brightness of your skin tone, but also concentrate on the transparency of the skin to show off the skin's inner glow.
Suzy uses The Face Shop's White Ginseng Collagen Pearl Capsule Cream to keep the moisture in and the natural whiteness of her skin bright. If you're worried most about that summer tan that won't go away, we suggest trying Innisfree's White Tone Up Cream that concentrates on brightening up the skin tone. If you're looking for a power packed whitening + anti-aging cream, try Skin Food's Blanc Pearl Caviar Cream that whitens as it tightens!
*Extra tip from Suzy: Don't apply too much! Apply only a small dab in order for your skin to fully absorb the nutrients of every skin care step. Caking on the creams and serums will leave your skin unable to breathe.
The Face Shop Collagen Cream & Innisfree White Cream & Skin Food Blanc Cream
2. Anti-Aging Starts at a Young Age
Suzy shared with us her tip to becoming a nation's first love! One's first love usually starts at a young age, so in order to continue the young feel, Suzy applied anti-aging serums daily. We may think anti-aging care starts with the first wrinkle, but according to Suzy it starts now! As soon as she washes her face, the first step in Suzy's skin care is her The Therapy Anti-Aging Formula First Serum from The Face Shop. She then follows through with serums and other skin products.
Suzy is an avid The Face Shop fan, but try out Innisfree's Jeju Lava Seawater Deep Essence that clears up the wrinkle, while being light on your skin by the use of only one main ingredient: water. Skin Food's 10 Solution Serum is the one step anti-aging care for the lazy beauties. It holds anti-aging ingredients as well as moisturizing, pore solutions, dry skin solutions, and much more!
*Extra tip from Suzy: Apply watery serums and toners with a cotton pad. The cotton pad lightly exfoliates while you moisturize, helping your skin become smoother.
The Face Shop Therapy Serum & Innisfree Water Serum & Skin Food 10 Solutions
3. Moisturize Your Foundation/BB Cream
Even with the base makeup, Suzy has a special tip in following her beauty. When she applies her foundation or BB cream, Suzy mixes in a drop of multi-use serum. By mixing in the foundation with serum, Suzy says that the skin absorbs the makeup better and gives off a healthier glow. The Face Shop's White Seed Brightening Serum is perfect as the multi-use serum for those who want to focus on gaining a whiter skin tone. For those who cake on foundation to cover your troubled skin, try Innisfree's Green Tea Seed Serum. Lastly, for those who are seeking more of an anti-age appeal, Skin Food's signature line Gold Caviar Serum is perfect for you!
The Face Shop White Seed & Innisfree Green Tea & Skin Food Gold Caviar
Did you try it? Can you compete with Suzy for the title of the Nation's First Love?
Share your skin care tips in the comments section below!
xoxo
Must Read : Korean Beauty Tip Tuesday: Best Hair, Face & Body K-Trends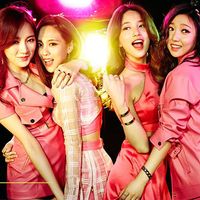 Became a fan of miss A
You can now view more their stories