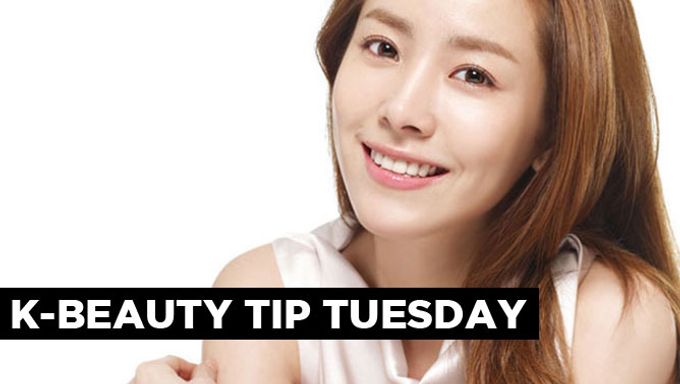 Top star actress, Han JiMin, shares her secrets in looking flawless with a minimalist beauty tip!
Fall is here, and that means less tanning and toned down Earthy makeup looks among Korean beauticians. In the dull weather of autumn, Han JiMin's makeup tip to looking flawless without all the hassle is just what we need to shine brightly among the falling leaves. Actress Han JiMin is most famous for her beauty - especially her no-makeup-illusion-makeup! It's bright, natural look is just what we're looking for this fall.
Must Read : Korean Beauty Tip Tuesday: AOA JiMin's Baby Face
Find out how to look bare faced and flawless with just a few makeup tricks - thanks to the acting fairy, Han JiMin!
1. Naturally Bright Skin Tone
The key player in JiMin's bare face illusion is her tone up cream. JiMin uses a pink cream that brightens and evens out her skin tone. She dabs a little on her cheeks and lips, but she recommends dabbing it on the parts of your face that looks dull or a darker color. With this simple cream, she has a brighter skin tone that looks radiant in the dull autumn weather!
Celltrion Skincure Tone Up Cream & Brave I Real Beauty Cream & About Me Skin Tone Finish Cream
2. Naturally Clear Skin
JiMin sometimes leaves the house just after the first step, but if she's meeting up with someone, she'll add a little bit of foundation for a more smoother finish. Since her job is always on the go, the actress prefers to use a cushion-like foundation. She dabs a little of the foundation and evenly smooths it out on her cushion. Next, she'll start from the inside of her face and lightly dab outwards. That gives her a clearer look with definition.
Mendini Cell Cover Foundation & Etude House Moistfull & Aritaum All Day Spots Cover
3. Naturally Long Lasting Curl Lashes
As an extra tip, JiMin suggests skipping eye makeup all together. The only step you need is your curler. JiMin shared a secret tip to getting long lasting doll-like lashes. She wipes on a little bit of balm (Vaseline works well) at the top part of the curler. The cream helps your lashes stay in play higher for a longer period of time. To finish off the bright, doll-like eyes, JiMin also curls her lower lashes own. It creates the illusion of bigger and more defined eyes!
Try an all natural bare face illusion for this Fall & look JiMin-gorgeous!
xoxo