Aritaum just launched their new Mono Eyes colors for the 2017 S/S season!
The new seasons of the new year are finally here, and that means new colors are added to Aritaum's signature eye shadow, Eye Mono. With 64 new colors on display, it's easier than ever to follow along to our favorite Korean beauty icons and their mono-color shadow look.
Must Read : Korean Beauty Tip Tuesday: BLACKPINK Jennie's Peachy Eye Shadow Trend
Let me introduce you to all you ever needed to know about mono-color shadows and Aritaum's new Mono Eyes.
Yay! Aritaum is back with 64 new colors for their signature eyeshadow, Mono Eyes.
For their new generation, they've continued their line of three different types of shadows: matte, shimmer and glitter. Matte is a favorite for the low key naturals, shimmer is perfect for our girly ladies, while glitter is a must-have for all you fabulous beauticians out there!
Confused on what mono-colored shadows are?
It's a trending technique among Koreans where you use only one color eye shadow to make your eyes pop. By using gradient strokes and the help of eyeliner and mascara, you can get runway eyes with just one shadow. As you can clearly tell, the shades of brown, pink and red are the current most favorites!
Don't believe me? Ask the idols!
The trend's been around for a couple of seasons, but it's continuing strong for 2017 S/S! Hot beauty icons, such as EXID's Hani, Nana, TWICE's ChaeYoung and WJSN's Cheng Xiao have all donned the look in their recent photo shoots.
These celeb girls are all rocking completely different colors for their mono-color shadows. The color that you choose can give off a completely different feel and a whole new look to your signature routine. Check out some of the most popular Mono Eyes colors that changes a look with the simple change of colors!
Just gotta have it?
Aritaum's having a grand sale on these bad boys on their official online store. Check out the colors and choices right here! Did I mention that they're super affordable? 😉
With so many textures and colors, how do you choose?!
I've found some very helpful YouTube beauticians to help you out in testing out the Mono Eyes before you take the final jump. Jessie from TryThis2That takes you through the colors in complete detail and demonstration. On the other hand, TesterKorea gives you a closer look into what they look like and how they can be applied!
Are you ready to be pretty for Spring in your 2017 Mono Eyes?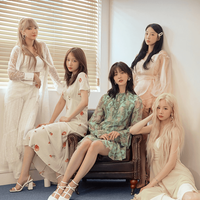 Became a fan of EXID
You can now view more their stories