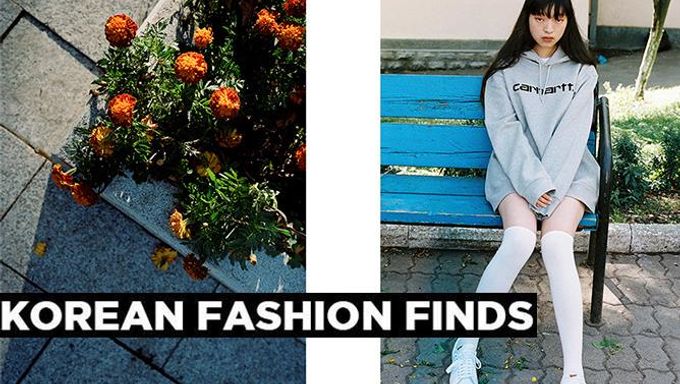 Carhartt WIP is pretty much in many ways a brand that represents a large portion of South Korean street fashion. It is worn like uniforms by the mass and because it is loved by Koreans so much, it can be confusing at times to remember that its roots actually stem back to American traditional workwear. 
This year's fall collection channels Soviet youth visuals that utilize nylon, corduroy, and lambswool. The color palette mainly consists of neutral tone and shades of black, white,  beige, maroon, and navy.
Hooded wool cardigans and aviator jackets in shades of beige and light brown bring a nice warm tone to the cool season. The jackets above are not yet available online but most likely will be soon when the fall season hits further. 
To get both function and pleasing aesthetics, the JOANN LINER Jacket has you covered and comes in two colors. It keeps the heat in while also being light-weight.  Carhartt's signature logo is embroidered on the upper left chest.
Carhartt WIP W JOANN LINER JACKET - 168,000 won 
Knits are a must during the fall season. They are perfect for chilly mornings as you take a sip of your coffee. Layering them with a shirt underneath is also a classic look that never goes out of style. 
Carhartt WIP W KALEVA SWEATER - 138,000 won
Carhartt's overalls are just adorable. They also come in beautiful shades of creamy ivory white, black, denim, and brown. As the model above demonstrates, it's a great piece of clothing to have in your wardrobe for a cute urban look for a casual day outside for a walk.
Carhartt WIP W BIB OVERALL - 178,000 won ~198,000 won
Carhartt WIP W L/S TIPTON T-SHIRT - 78,000 won
All products are limited and given the brand's reputation, most of the hot items are likely to be sold out quickly. You can visit their official website for more products and information.
Must Read : Korean Fashion Finds: 3 Trending Themes For F/W 2017