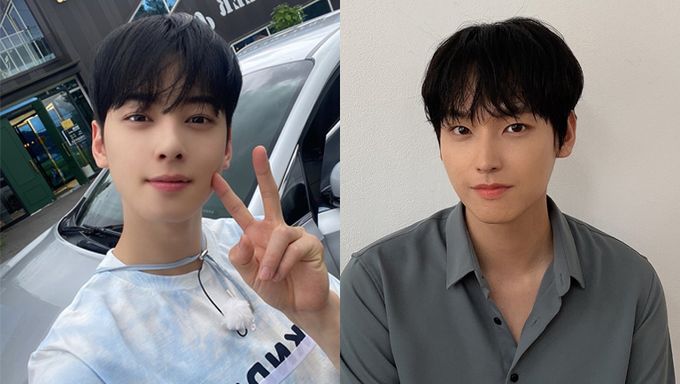 K-Pop idols have a huge meaning in the heart of K-Pop fans. Some look up to them as an idol and many take them as their inspirations.
As the year end is coming soon, this could only suggest that the university entrance examinations are coming soon for high school seniors.
With that being said, Korean media has picked up on how there is a trend of high school seniors K-Pop fans who are searching for photocards of idols enrolled in prestigious universities in Seoul.
They hope that with these photocards it will work as a lucky charm when they take their university entrance examinations.
Let's find out whose photocards are in demand!
#1 SF9's InSeong
InSeong is known by many as the idol with 'sexy brain' and he had also graduated from KyungHee University with a degree in Journalism and Communication.
#2 DAY6's YoungK
YoungK had graduated from Dongkuk University with a degree in Business Administration! Many fans from all over the world were excited when he had shared his photos of his graduation some time ago.
#3 ASTRO's Cha EunWoo
While Cha EunWoo had yet to graduate from Sungkyunkwan University, he had become a huge topic when it was said that he was accepted to the acting and arts major.
#4 SUPER JUNIOR's KyuHyun
If you have been following KyuHyun for a long time, you would also recall that he is well known for his intelligence. He holds both a Bachelors as well as Masters degree from KyungHee University.
#5 NCT's TaeIl
Did you know that TaeIl was accepted to applied music department of Hanyang University? However, he had a tough decision to make, and in the end dropped out to join the agency before debuting as a NCT member.
Many pointed out that he is really a treasure as it is never easy to be accepted to Hanyang University with such high competition.
#6 SHINee's MinHo
It has been years since MinHo had graduated from university and many would recall that he was accepted into Konkuk University.
He had majored in film and had even become the model of his school!