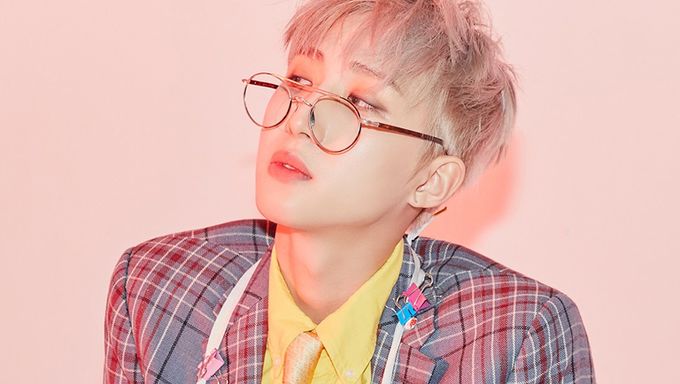 With the amount of K-Pop groups in the industry, the competition is strong when it comes to standing out from one another. Many K-Pop idols are now producing their own music and participating in song and even lyric composition.
Along with these skills, they can bring out the unique musicality of their group even more and get the recognition as a self-producing idol.
On March 15, Korean media X Sports, shared 4 different K-Pop male idols who had caught the attention of many for their producing skills. Let's take a look at who they are!
1. DAY6's Young K
Young K debuted back in 2015 as a member of DAY6 and he is the vocalist, rapper, bass, lyricist, and composer of the team.
During various promotion, he had also participated in the lyric composition and song making of many DAY6's songs such as 'I Wait,' 'Man In A Movie,' 'Shoot Me' and so on. When he was in the sub unit, Even Of Day with WonPil and DoWoon, he had also contributed in the title track 'Where the sea sleeps'.
In addition, Young K received positive reviews from critics for his writing skills. He wrote the lyrics and did the vocal directing of Baek AhYeon's rap making, GOT7's mini-album "FLIGHT LOG: DEPARTURE," and participated in the UP10TION's mini-album "BURST" for B-side track 'Stuck On You'.
2. WEi's Jang DaeHyun
It has not been a long time since Jang DaeHyun debuted as a member of WEi but he is already gaining recognition for his producing skills.
For their 1st mini album "TWLIGHT", Jang DaeHyun had contributed in the lyric composition for debut title track 'TWILIGHT' and B-side tracks 'TIMELESS' and 'Hug You'. In particular, he was in charge of writing, composing, arranging, and producing 'Fuze' which was the last track on the 1st mini album.
Back in February, WEi had made their first comeback with 2nd mini album "IDENTITY : Challenge" and once again, Jang DaeHyun had impressed many with his growth. He had produced their title track 'All Or Nothing', showing off a different image of the group that was not seen before.
As such, many are looking forward to his next music masterpiece and on how much more he would continue to grow.
3. AB6IX's DaeHwi
Many would recall that DaeHwi gained attention for his producing skills when he had first appeared on Mnet "Produce 101" Season 2. Since then, his participation in producing, lyric composition and many more has earned him and the rest of AB6IX with the nickname 'self-producing idols'.
For AB6IX albums, he had worked on songs such as 'BREATHE', 'BLIND FOR LOVE', 'SALUTE' and more.
In addition, DaeHwi was recognized for his wide music spectrum through MXM's 'I Want You to Love,' IZ*ONE's 'Airplane,' Yoon JiSung's 'Shimpyo' and Park JiHoon's 'Young 20.'
4. PENTAGON's Hui
Hui first gained the attention as a producing idol during the release of PENTAGON 4th mini album "DEMO_01". Prior to that, he had also received compliments for his works on Wanna One's 'NEVER' and 'Energetic'.
Most importantly, PENTAGON's 'Shine' which is a popular hit from the public was also created by Hui. He had participated in the lyric composition as well as song making, completing the song with his perfection.
After that, Hui contributed as a producer for many PENTAGON's title tracks such as 'Humph!', 'Dr. BeBe', 'DAISY' and more. For PENTAGON's impending comeback with their 11th mini album "LOVE or TAKE" on March 15, Hui had also participated in 5 of the tracks before enlisting into the army.